Bible Lesson Activities About God's Word, The Bible
God has revealed Himself to Humanity in numerous ways, including the Bible. Even children and preschoolers can understand that the Bible is important because it comes from God and is absolutely true!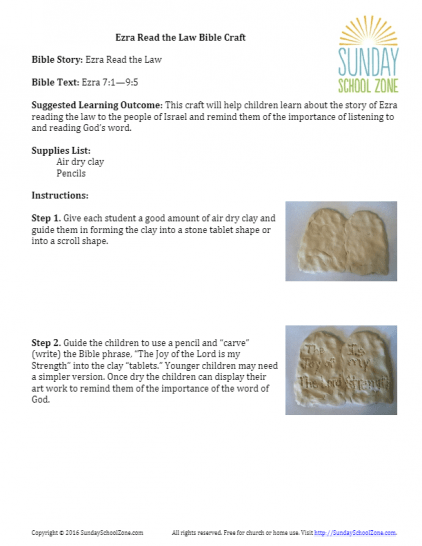 This clay tablet craft will help children learn about the story of Ezra reading the law to the people of Israel after their return from exile, and remind them of the importance of listening to and reading God's word.
Read More ⇨