Bible Lesson Activities about The Early Church
Luke's account of the birth and early growth of the Church is known in the Bible as "The Acts of the Apostles." This is a very important chapter in God's unfolding story. In the Bible lesson activities below, children are given opportunity to engage in fun projects while learning about actual events that occurred in the early church.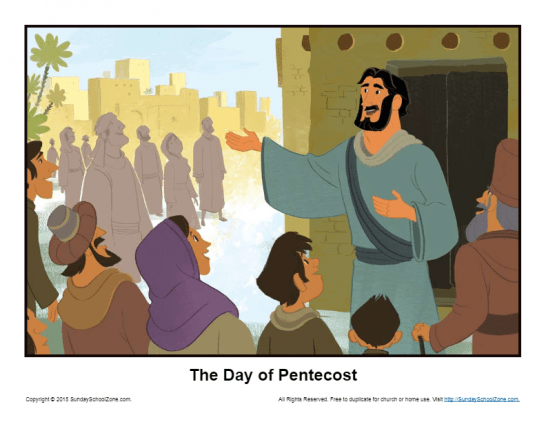 After Jesus ascended to heaven, His promise to send the Holy Spirit was fulfilled when the Holy Spirit fell upon Jesus' followers on the Day of Pentecost. This story illustration will help kids understand that God's Spirit gives us power to do what He desires.
Read More ⇨