Bible Lesson Activities About Worship
God is worthy of worship and demands purity in worship (see John 4:24). The following Bible lesson activities highlight the importance of worship, a concept that even children and preschoolers can begin to grasp.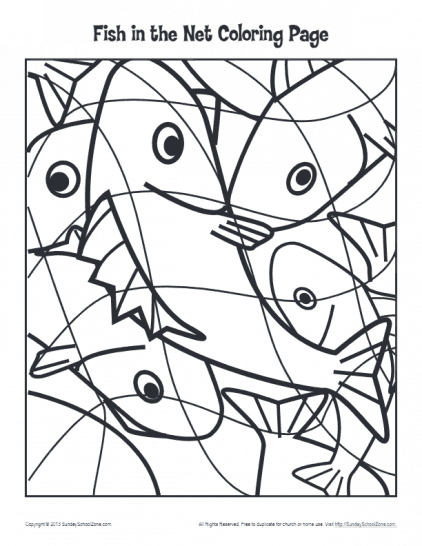 Peter and some other disciples caught so many fish in their nets they couldn't haul them all in. Color the fish caught in this net!
Read More ⇨