Activities Considered Appropriate for Grade Schoolers (Readers)
Kids vary in their abilities to do certain types of activities as well as in their interests. We've tried to identify activities based on a child's reading ability. The activities below should be appropriate for readers or children typically in grade school. Keep in mind that many activities for non-readers (preschool) will also be usable for readers (grade schoolers).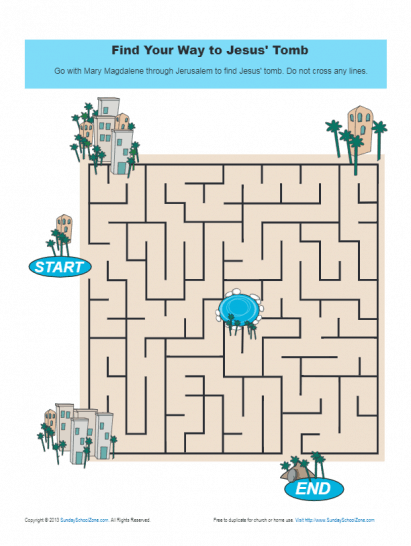 Working this Find Your Way to Jesus' Tomb Easter Sunday maze will help children remember that Mary found her way to Jesus' tomb on the first Easter Sunday morning, and learn that the tomb was empty! Jesus really was alive and is still alive today!
Read More ⇨