Bible Activities for Kindergarteners Through 2nd Graders
Younger children includes kindergarten through 1st or 2nd grade, depending on how the church organizes its classes and whether the church includes 6th graders in its children's department.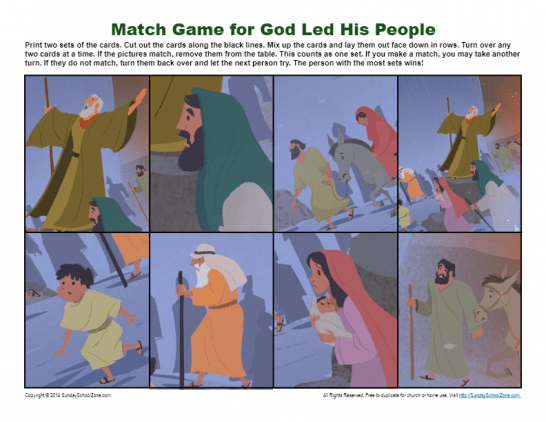 God led His people through the Red Sea on dry land! This match game is a wonderful reminder of this truth. Thank God for the deliverance He provided the Hebrew people.
Read More ⇨