Bible Activities for Kindergarteners Through 2nd Graders
Younger children includes kindergarten through 1st or 2nd grade, depending on how the church organizes its classes and whether the church includes 6th graders in its children's department.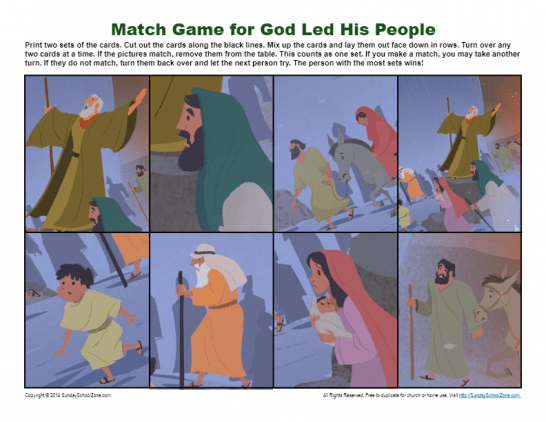 God led His people through the Red Sea on dry land! This match game is a wonderful reminder of this truth. Thank God for the deliverance He provided the Hebrew people.
Read More ⇨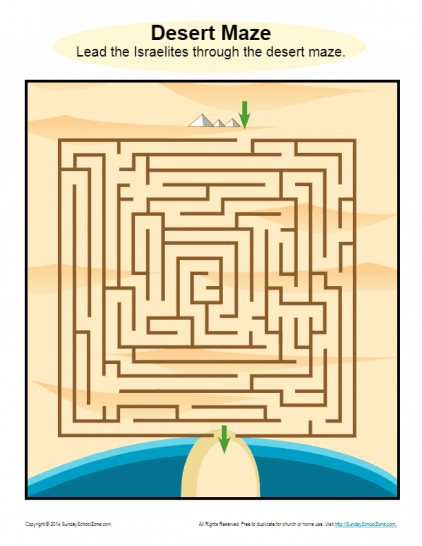 Give your kids a chance to work this maze! It will remind them that even in the wilderness, God guided His people.
Read More ⇨
This crossword puzzle uses words that highlight nine elements of the departure of the Hebrews from slavery in Egypt. This puzzle can be a great reminder of the miraculous help God gave His people.
Read More ⇨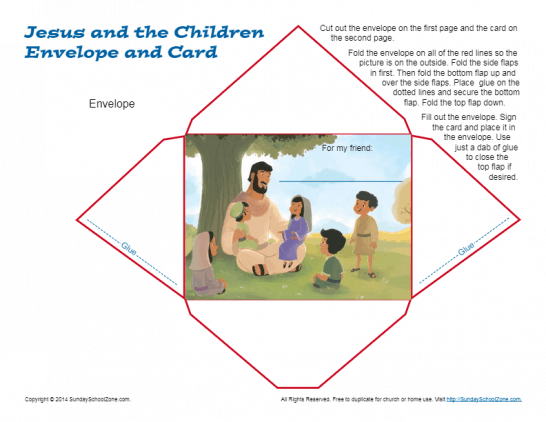 How can you encourage someone? Send him or her a card! This beautiful activity makes it easy to express love and concern.
Read More ⇨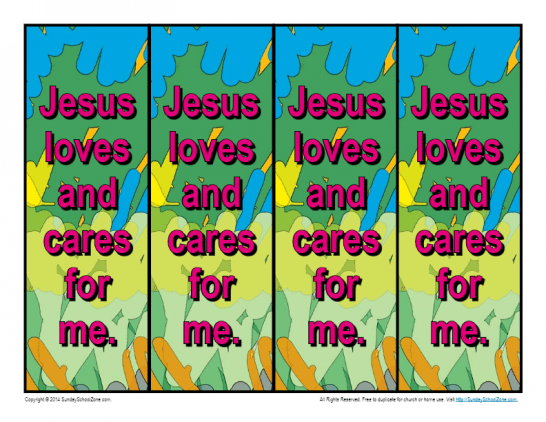 These bookmarks make great gifts to give your kids. They serve to remind everyone that God's love and concern is personal and real, even for little kids!
Read More ⇨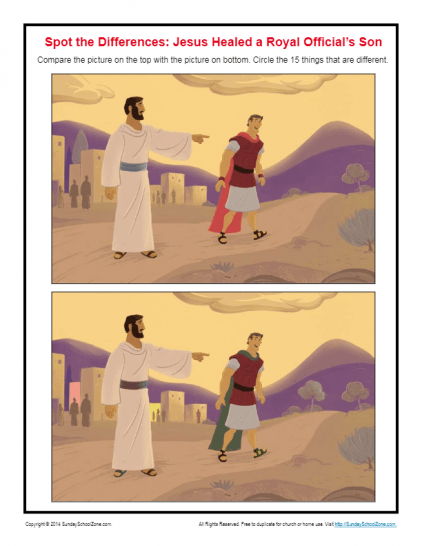 Let your kids find the differences between these two pictures, both of which depict Jesus directing a royal official to return home. Jesus had assured him that his son would get better. It was a very good day for that man and his family!
Read More ⇨