Bible Activities for Kindergarteners Through 2nd Graders
Younger children includes kindergarten through 1st or 2nd grade, depending on how the church organizes its classes and whether the church includes 6th graders in its children's department.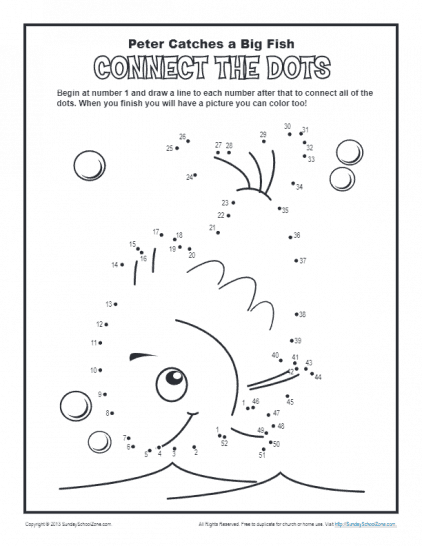 For younger children or older preschoolers who can count, this connect the dot color sheet will entertain your child as you teach about the miraculous catch of fish.
Read More ⇨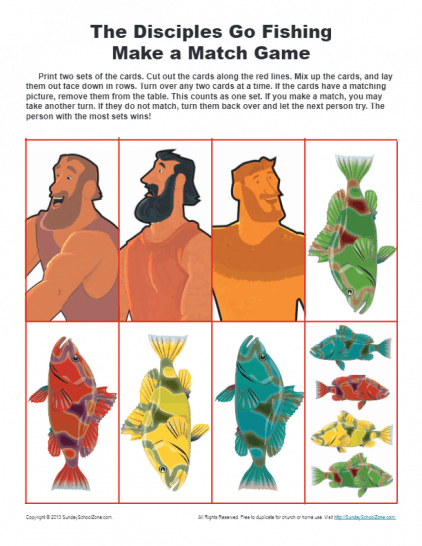 A fun matching game from Luke 5:1-11 when Jesus caused a big catch of fish.
Read More ⇨