Bible Activities for Preschoolers Birth Through 3-Year Olds
Younger preschool will include infants (birth) through 2 or 3-year-olds, depending on how the church organizes its classes and when the child's birthday falls.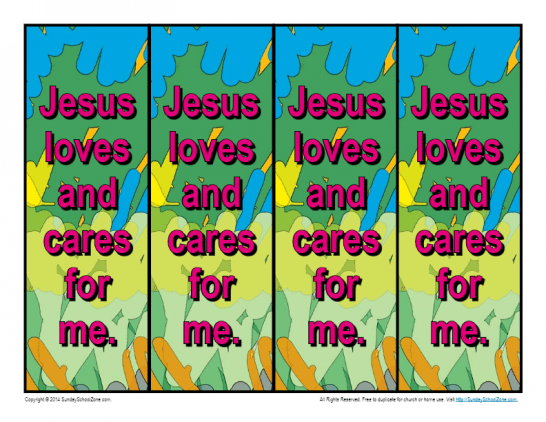 These bookmarks make great gifts to give your kids. They serve to remind everyone that God's love and concern is personal and real, even for little kids!
Read More ⇨