Mega Con Online, April 23-25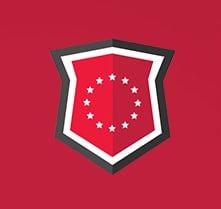 On April 23-25, Kidmin Nation will be hosting a FREE, 3-day online event for children's ministry leaders called Mega Con Online. It has been my privilege to get acquainted with Ryan Frank* and Martijn Van Tilborgh* in recent years and I'm always impressed with the resources and events they provide for those working in ministry with kids.
This 3-day online event will contain lots of great content and, if you know Ryan and Martijn, you know that their great content is always delivered in fun and engaging ways. Each day's event will run from 11:00 AM to 3:00 PM EST. Over the three days they'll be in three different cities with some 25 different speakers, panel guests, and mystery participants. And, they're giving away 500 copies of Rock Stars: Inspiring A Team of Unstoppable Volunteers absolutely free!
I plan to participate in the free event and hope you'll join me by registering now. There's no travel or cost involved. Just three days of great content to strengthen your ministry to kids in an enjoyable way! You have nothing to lose!
Rick Edwards
Author, Speaker, Bible Teacher
*Ryan Frank has been serving kids and families for over 20 years. From the children's ministry at his church where he pastored, KidzMatter was born. Today KidzMatter reaches over 50,000 children's pastors through its curriculum, magazine and training resources. Ryan is also the Dean of Kidmin Academy, an online school for children's ministry leaders and co-founder of Kidmin Nation Mega-Con. Martijn is the chief innovation officer and co-creator of Kidmin Nation. He has a passion to see people discover their true authentic selves and take ministry beyond their current and expected ministry paradigms. His message has stretched and provoked the minds of people all over the world to think bigger, better, and to see the plan of God unfold through their lives in unexpected ways.