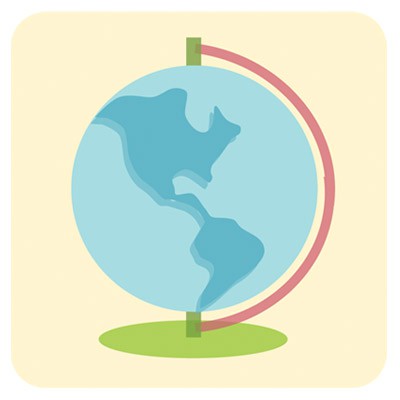 Why was Philippi in the Bible important? After Paul received a vision in which a man from Macedonia stood and asked him to come to Macedonia and help, Paul and his company "set out for" the Roman province, concluding that God wanted them to evangelize the people who lived there also (Acts 16:10). Luke continued, "Then, setting sail from Troas, we ran a straight course to Samothrace, the next day to Neapolis, and from there to Philippi, a Roman colony, which is a leading city of that district of Macedonia" (v. 11-12).
Interesting Facts About Philippi
We learn some important facts about Philippi from Luke 16:12. It was "a Roman colony" and "a leading city" in Macedonia. In antiquity, the area was a location for mining gold. Four hundred years before Christ was born, a ruler, Philip II of Macedon, gained control of the mines, established and strengthened the area as a city, and named it after himself. About 200 years later, the Romans obtained control of the city, as well as the larger area of Macedonia. In 42 BC, Philippi witnessed the victory of the army of Octavian and Antony over that of Brutus and Cassius. In recognition of the triumph, Antony designated the city a Roman colony. Eleven years later, in 31 BC, Octavian reestablished it as such.
Philippi was the first major city in Europe to which Paul traveled and in which he did evangelistic work. Lydia was apparently the first European convert to Christianity after Paul and his companions ministered in Philippi to a group of women of which Lydia was a part. The women were praying by the river Sabbath. Paul's practice was to go to a synagogue if one was available, but Philippi apparently had no synagogue, indicating a scarcity of Jewish men in the area. (A synagogue was established wherever there were at least ten Jewish men.)
In addition to Lydia's conversion (see Acts 16:11-15), other events occurred in Philippi as well, including God's using Paul to free a slave girl from a demon's torment, Paul's and Silas's being jailed, the conversion of the Philippian jailer, and the apology of the city's magistrates to the missionary team (see vv. 16-40). As a result of Paul's work, a church was established in the city. Luke mentioned Philippi again in his report of Paul's third missionary journey (see 20:5-6).
Later, from prison (possibly a prison in Rome), Paul wrote to the church in Philippi. His letter is known to us in our Bibles as "Paul's letter to the Philippians," or simply "Philippians."
B. Nathaniel Sullivan
Christian educator, Bible teacher, and Editor
Unless otherwise noted, all Scripture quotations in SundaySchoolZone.com materials are taken from the Holman Christian Standard Bible®, Copyright © 1999, 2000, 2002, 2003, 2009 by Holman Bible Publishers. Used by permission. Holman Christian Standard Bible®, Holman CSB®, and HCSB® are federally registered trademarks of Holman Bible Publishers.