Christmas Activities for Kids
The Christmas holiday is a wonderful time for families when the kids are out of school and extended families are often together. But how can we keep kids entertained and aware of the real meaning of Christmas in ways that are fun and don't merely involve more screen time? Here are some Christmas activities for kids that you might find helpful!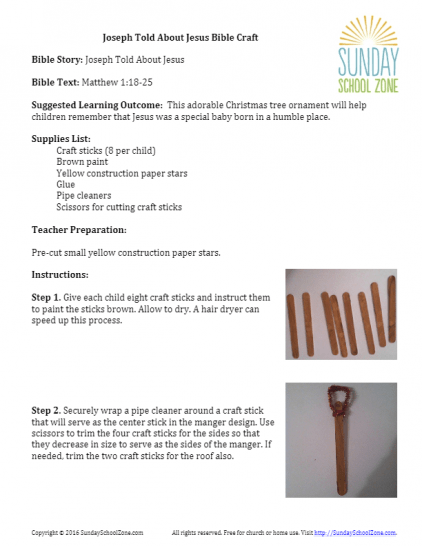 After the angel appeared to Joseph and explained that Mary's baby would be the Messiah, Joseph no doubt talked to Mary about the angel's visit. This Christmas tree ornament will help kids remember that Jesus was a special baby, but born in a humble place.
Read More ⇨