Christmas Activities for Kids
The Christmas holiday is a wonderful time for families when the kids are out of school and extended families are often together. But how can we keep kids entertained and aware of the real meaning of Christmas in ways that are fun and don't merely involve more screen time? Here are some Christmas activities for kids that you might find helpful!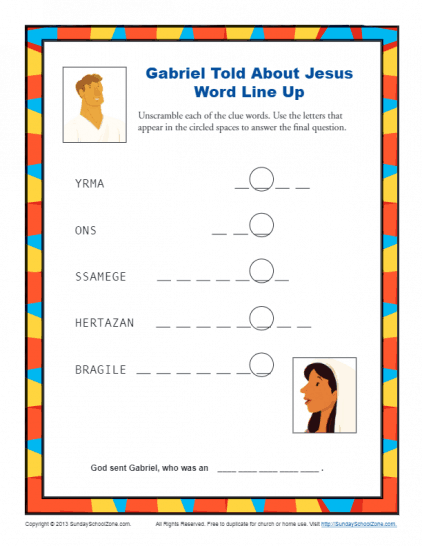 Can you unscramble all the words in this word line up that highlights elements of Gabriel's visit to Mary? If not, you might want to ask your children to help you. Answers are provided, but if you work together, you might not have to look at them!
Read More ⇨