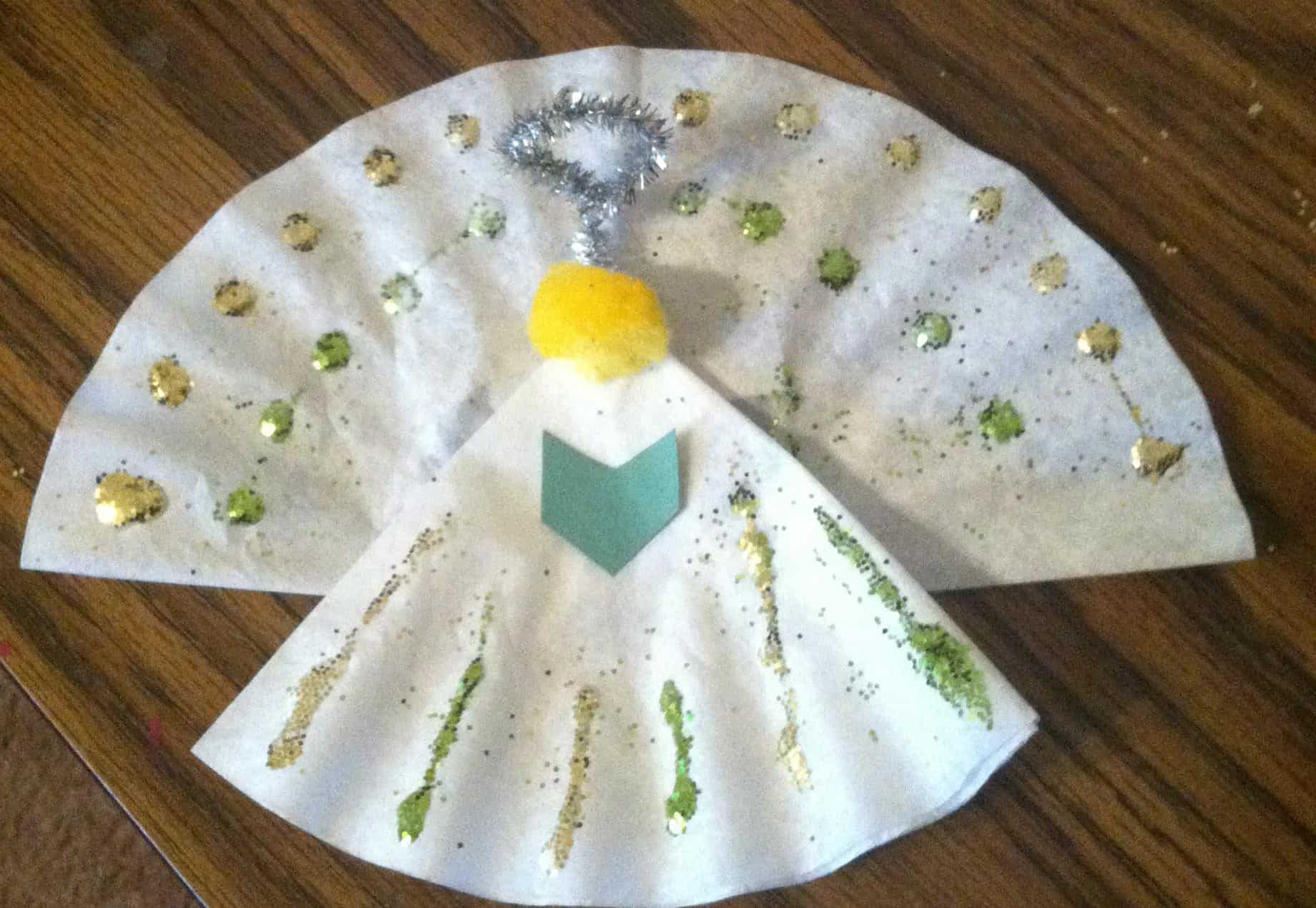 Below is a list of Bible crafts for kids appropriate for home, church, or school use. Crafts are activities that require cutting, gluing and/or additional resources such as tape, craft sticks, and yarn. Most crafts are related to specific Bible stories, but some are related to seasonal emphases that may not have a specific Bible story associated with the particular holiday.
Each activity provides a simple suggested learning outcome, a list of needed supplies, and step-by-step instructions with photos to help you and the children prepare for and complete each craft with ease.
In most cases we also provide a downloadable PDF of the activity (with pictures) in case it's easier for you simply to download and print the instructions rather than follow them online.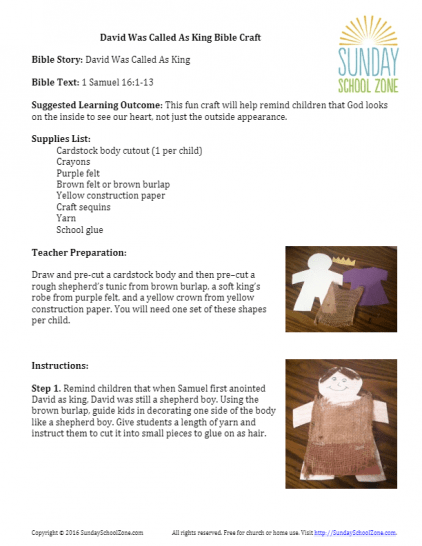 David was a good looking shepherd boy, but he was too young to be a king. This fun craft will help remind children that God looks on the inside to see our heart, not just the outside appearance. God also sees what we can become, not just what we are today.
Read More ⇨