Spot the Differences Bible Activities
The spot the differences activities below highlight various Bible events and situations. Click on the title of an activity to be taken to a web page where you'll be able to download it.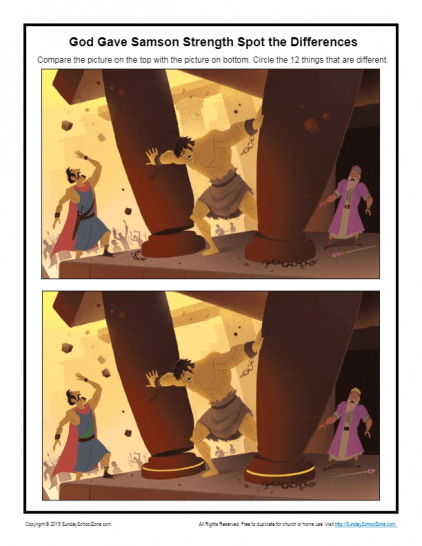 This free, printable spot the differences activity, based on Judges 13–16, can remind children that God can give us the strength we need to accomplish His purposes. It can be used in a homeschool setting, one-on-one, or in a classroom setting like Sunday School.
Read More ⇨