Spot the Differences Bible Activities
The spot the differences activities below highlight various Bible events and situations. Click on the title of an activity to be taken to a web page where you'll be able to download it.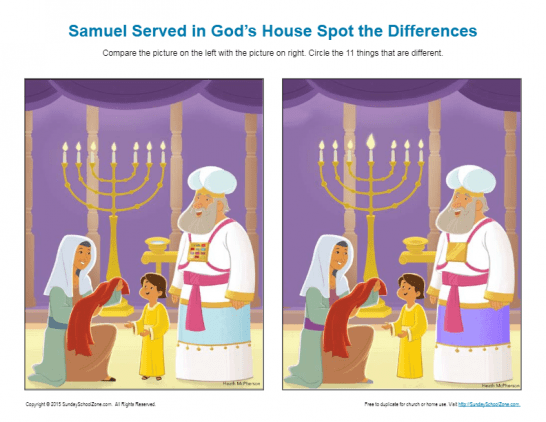 This free, printable spot the differences activity, based on 1 Samuel 1:24-28; 2:11, 18-21, 26, can remind kids that God can use even children in His service. It can be used in a homeschool setting, one-on-one, or in a classroom setting like Sunday School.
Read More ⇨