Printable Puzzles and Games
Puzzles and games are printable activities that involve observing and/or memory recall. These are great to encourage kids to focus on or study a story or verse and include jigsaw puzzles, matching games, and flash cards. In many cases, a simple Bible lesson is provided with each puzzle or game.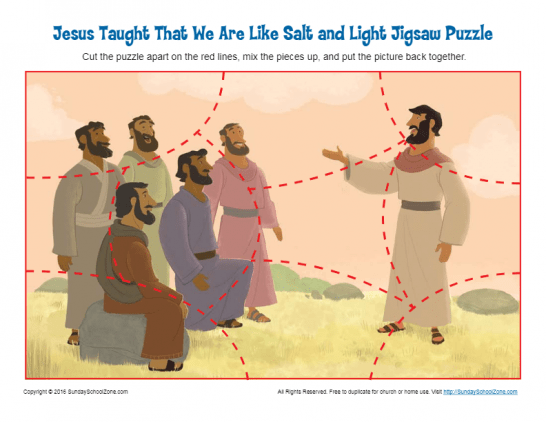 During the Sermon on the Mount, Jesus taught that Christians should be salt (preserve and add flavor) and light (guiding the way) to our world. This free jigsaw puzzle activity will help kids learn that they are also to be "salt and light" to the world around them.
Read More ⇨