Scripture pages are professionally-designed pages with a Bible verse or phrase on them. These are great for kids to place on a wall or mirror as reminders. Each is designed to be printed on standard 8 1/2 X 11 paper. A simple Bible lesson or explanation is provided with each scripture page to help parents and teachers interpret the verse for children.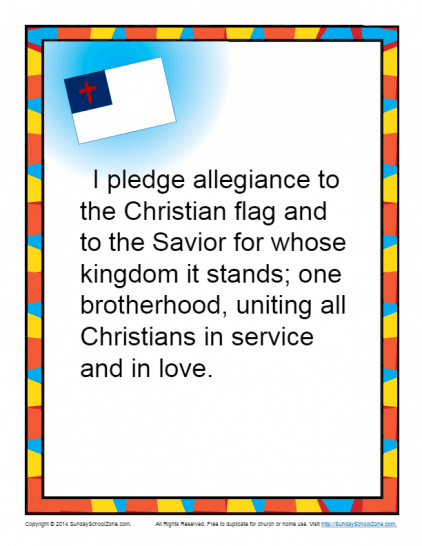 This printable Christian Pledge of Allegiance Poster can be placed on a child's wall or mirror to remind them of their commitment to Jesus and His kingdom. It can be used in a homeschool setting, one-on-one, or in a classroom setting like Sunday School or Vacation Bible School (VBS).
Read More ⇨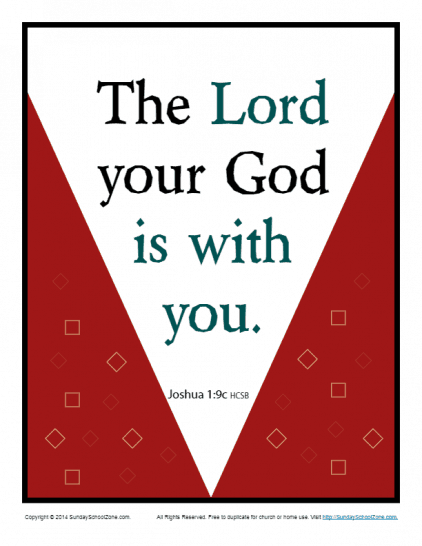 Children need to learn that God's presence is more important to our success than our talents and strategies. This scripture poster will remind them of this!
Read More ⇨
Do we ever need strength to face life? This scripture poster assures us that "the God of Israel gives power and strength to His people."
Read More ⇨
Help your child learn Psalm 23:1 with this beautifully illustrated scripture poster of this familiar and beloved verse.
Read More ⇨
Is God big enough to do what we need? Absolutely! And this scripture poster will help children learn that His hand is truly mighty!
Read More ⇨
Imagine if a child will see and declare this wonderful truth every day… "I know that the Lord is great." This can become the conviction of their heart!
Read More ⇨
This scripture poster declares, "The Lord will help me!" What a wonderful reminder that every child needs to hear.
Read More ⇨