Bible Crossword Puzzles for Children
These crossword puzzles highlight several elements of Bible events, personalities, and situations. Children will have fun and learn a great deal as they work these crossword puzzles. Just click on the title of an activity to visit a web page where you'll be given an opportunity to download.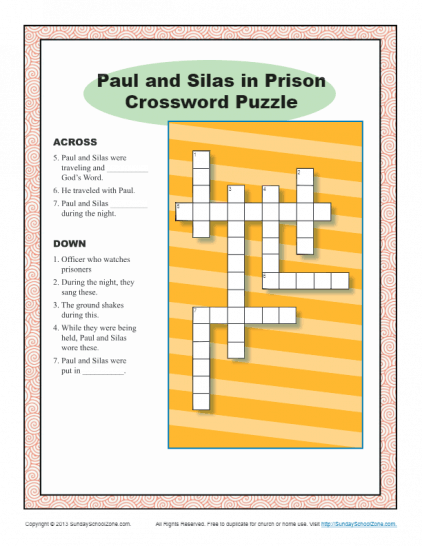 What was so different about Paul and Silas that they were able to sing songs and pray in jail? Well, they knew that God was with them. The story of their brief stay in jail is the theme of this crossword puzzle. Sharpen your pencils and let your children get to work!
Read More ⇨