Printable Word Activities
Word activities involve the use of specific words in activities such as Word Scrambles, Word Line Ups, Word Searches, Word Tiles, Coded Words, and Crossword Puzzles. They're great for readers of any level to review Bible stories while having a great time! These free printable word activities can be used at home, in church, or in a Christian or home school.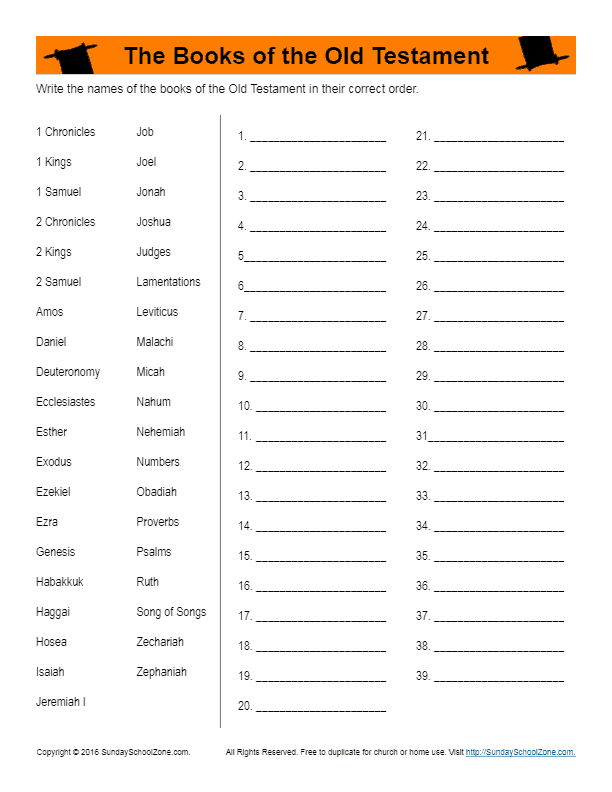 This Books of the Old Testament in Order Activity will help children review and reinforce their learning of the Old Testament books by asking them to write the books in their proper order. An answer page is also provided to make checking the child's work easy.
Read More ⇨