Printable Word Activities
Word activities involve the use of specific words in activities such as Word Scrambles, Word Line Ups, Word Searches, Word Tiles, Coded Words, and Crossword Puzzles. They're great for readers of any level to review Bible stories while having a great time! These free printable word activities can be used at home, in church, or in a Christian or home school.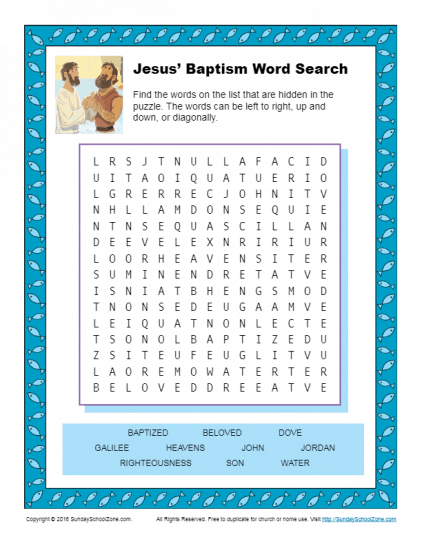 When Jesus was baptized He identified with sinners and showed He would die and be raised on our behalf. This free printable word search activity will help kids remember this very important event in Jesus' life.
Read More ⇨