Word Line Up Bible Activities for Children
In a word line up, participants are given a series of words to unscramble. When they're properly unscrambled, another key word is revealed because specific letters are emphasized. The word line up activities below spotlight various Bible events and situations. Click on the title of an activity to be taken to a web page where you'll be able to download it.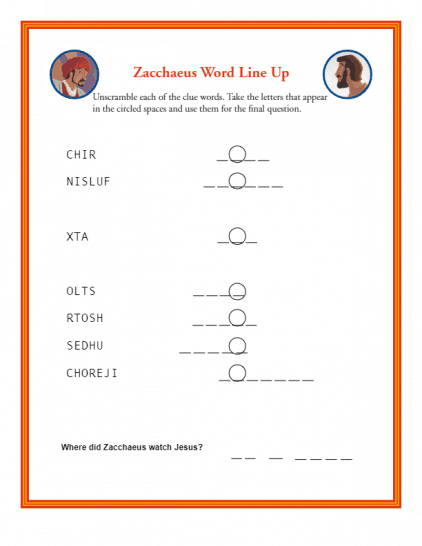 This printable word line up, based on Luke 19:1-10, will help children see that Jesus loves all people and will make a difference in the lives of those who will trust him. It can be used in a homeschool setting, one-on-one, or in a classroom setting like Sunday School.
Read More ⇨