Word Line Up Bible Activities for Children
In a word line up, participants are given a series of words to unscramble. When they're properly unscrambled, another key word is revealed because specific letters are emphasized. The word line up activities below spotlight various Bible events and situations. Click on the title of an activity to be taken to a web page where you'll be able to download it.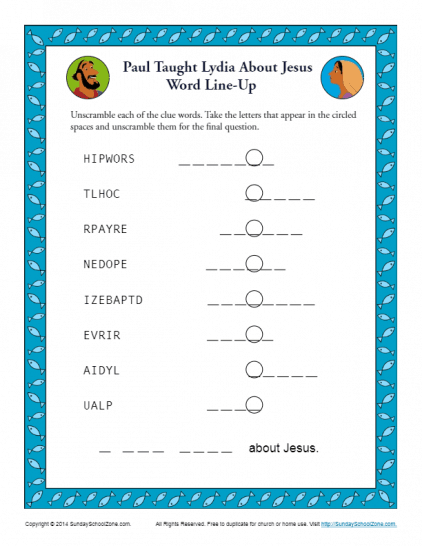 Use this word line up puzzle to help your children become more familiar with the story of Paul's sharing the good news about Jesus with Lydia. Because they will enjoy working this puzzle, they'll be more interested in this important Bible story. You'll have fun as well!
Read More ⇨