Word Scramble Bible Activities for Children
Word scramble puzzles really are word unscramble puzzles. The word scramble activities below highlight various Bible events and situations. Click on the title of an activity to be taken to a web page where you'll be able to download it.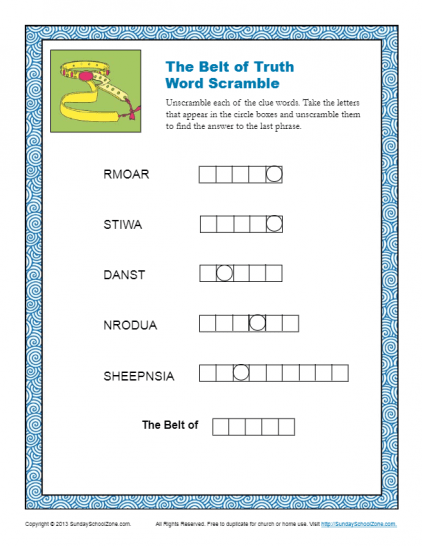 This word scramble activity, based on Ephesians 6:14, will help children learn that the Lord provides the armor and weapons we need to live our lives as He desires. In this instance we are encouraged to treat truth like a belt. This is just one of the pieces of armor Paul describes in Ephesians 6.
Read More ⇨