Word Scramble Bible Activities for Children
Word scramble puzzles really are word unscramble puzzles. The word scramble activities below highlight various Bible events and situations. Click on the title of an activity to be taken to a web page where you'll be able to download it.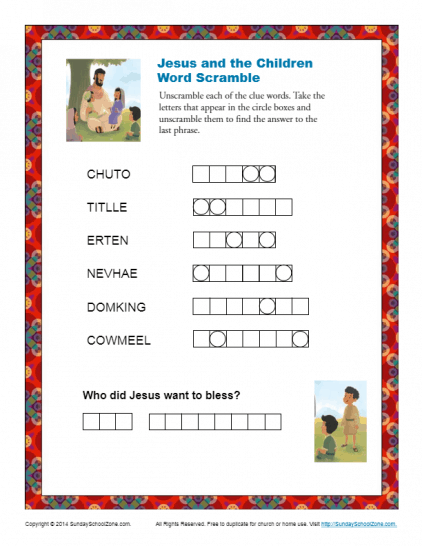 What are some key truths in the story of Jesus and the children in Mark 10:13-16? To answer this question, you likely will need to use many if not all of the words in this word scramble puzzle. Download this puzzle and see if that isn't right!
Read More ⇨