Word Scramble Bible Activities for Children
Word scramble puzzles really are word unscramble puzzles. The word scramble activities below highlight various Bible events and situations. Click on the title of an activity to be taken to a web page where you'll be able to download it.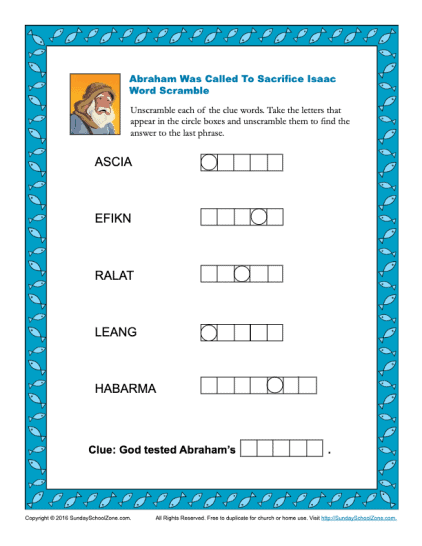 Abraham loved God and wanted to please him, but he also loved his son very much. In Genesis 22, God tested Abraham. This word scramble activity will help children remember the important story of Abraham's devotion to God.
Read More ⇨