Word Scramble Bible Activities for Children
Word scramble puzzles really are word unscramble puzzles. The word scramble activities below highlight various Bible events and situations. Click on the title of an activity to be taken to a web page where you'll be able to download it.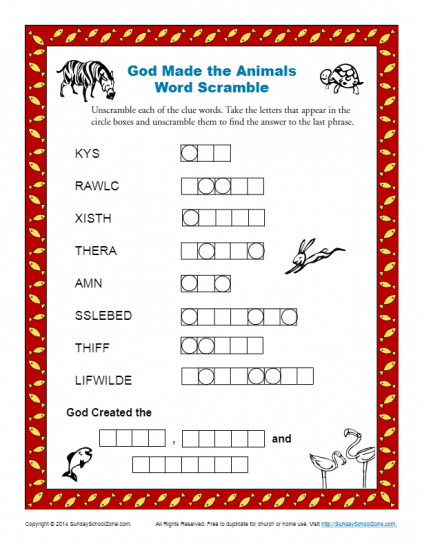 How do kids learn? By hearing, certainly—but also by interacting with information. This word scramble puzzle provides a great opportunity for your kids to interact with some of the information and elements in the creation story. They'll have fun, and they'll learn a great deal in the process.
Read More ⇨