Word Scramble Bible Activities for Children
Word scramble puzzles really are word unscramble puzzles. The word scramble activities below highlight various Bible events and situations. Click on the title of an activity to be taken to a web page where you'll be able to download it.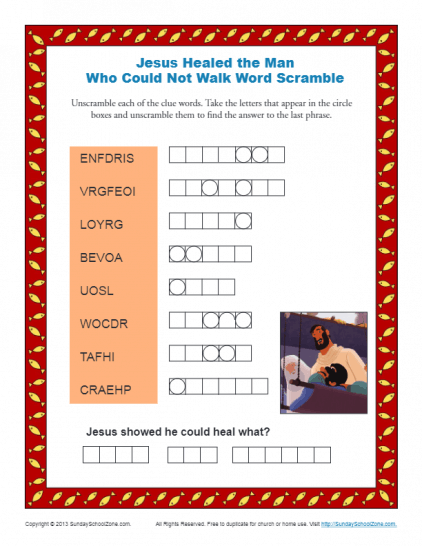 This Bible activity is a word scramble based on Jesus' actions to heal and forgive a lame man who was lowered before Him through the roof of the house where He was teaching. The activity highlights eight elements of this event. It also underscores a "bottom line" lesson from the biblical record of the account.
Read More ⇨