Write the Bible Phrase Worksheets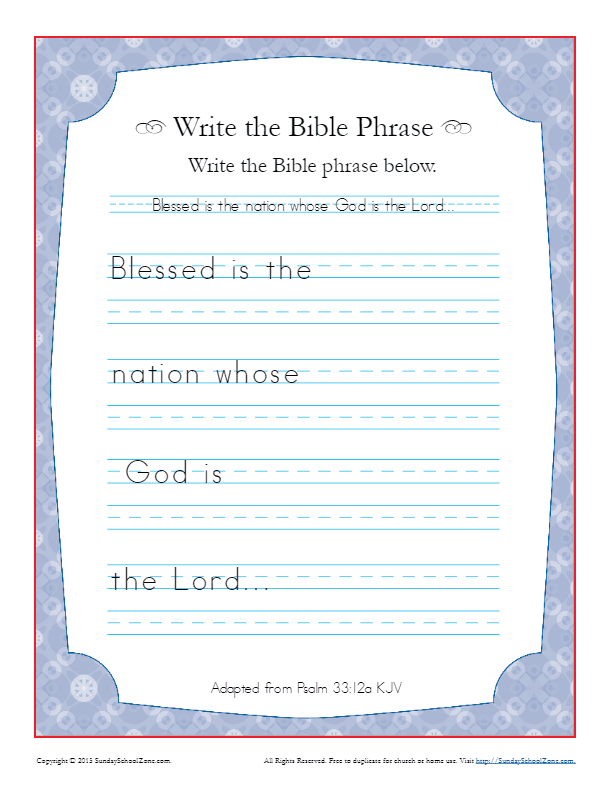 As children are learning to write, why not let them write and learn Scripture at the same time? These write-the-Bible-phrase activities help kids develop writing skills as they learn important Bible verses and lessons. These free printable worksheets can be used as a Bible memory tool, Bible copywork, a means to encourage children to examine the text, or simply as a writing exercise.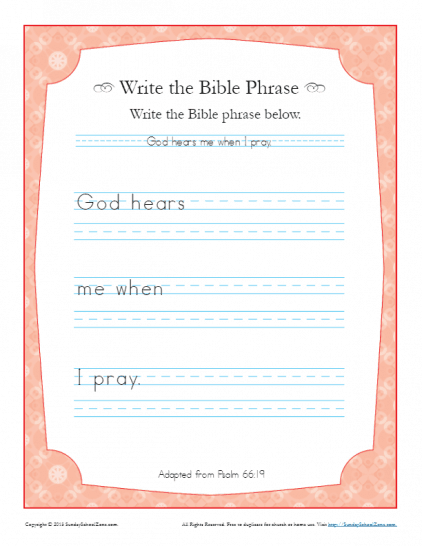 This Write the Bible Phrase Worksheet calls for kids to write, "God hears me when I pray." This is an adaptation of Psalms 66:19 and will help children remember that God hears our prayers.
Read More ⇨