The activities below are related to people, stories, teachings, or events taking place in Acts 3.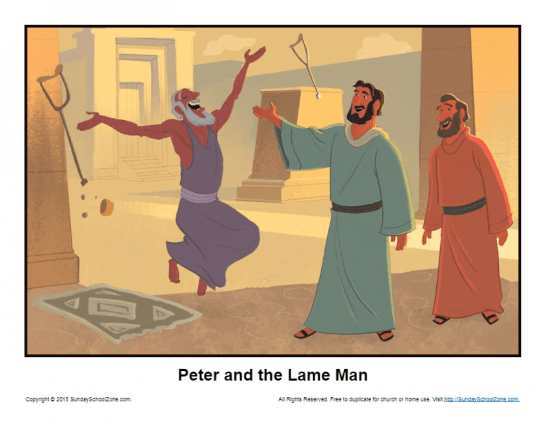 The story of the lame man is a wonderful illustration of God's amazing power. This Peter and the Lame Man Story Illustration will help children remember that just as God healed and changed the lame man, He can change us, too.
Read More ⇨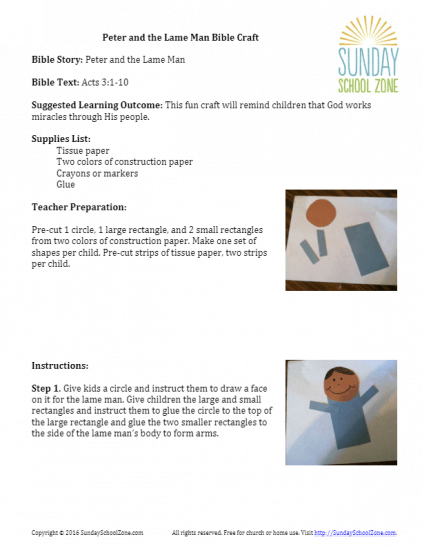 Not long after Pentecost, Peter encountered a lame man and healed him in Jesus' name. The man's healing demonstrated that Jesus' power was now working through His disciples. This fun craft will remind children that God works miracles through His people.
Read More ⇨