The activities listed below are related to events, teachings, stories, or people found in Mark 1.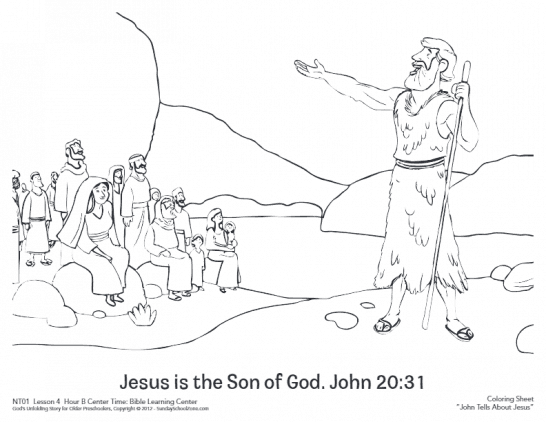 The story of John the Baptist helps children understand that God sent the message of Jesus' to prophets before Jesus began his ministry. This John Introduced Jesus Coloring Page shows John preaching in the wilderness and telling people about Jesus.
Read More ⇨
This Story Illustration shows John the Baptist preaching in the wilderness. It can be used with children in a homeschool setting, one-on-one, or with kids in a classroom setting like Sunday School.
Read More ⇨