The activities listed below are related to events, stories, or people found in Genesis 1.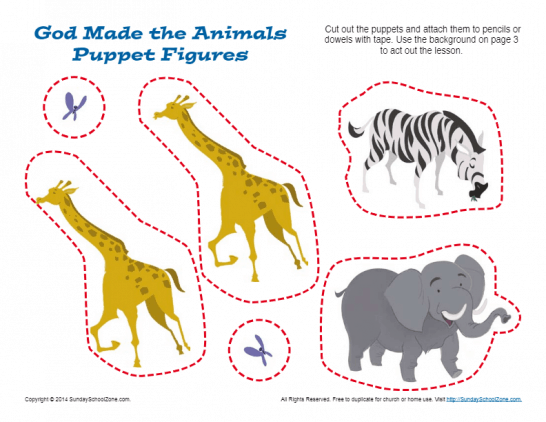 Puppets give kids a special opportunity to learn a Bible story. All the puppets in this puppet Bible activity are animals, and the only other character is God. The Scripture passage for the activity is Genesis 1:20-25,30-31. Read the story from the Bible and let your children act it out. Isn't it wonderful that God made the animals?
Read More ⇨
The animal world testifies to God's masterful planning and creativity. Your kids will have a wonderful time putting together this colorful jigsaw puzzle. It shows some of the animals God created in Genesis 1. How powerful and creative the Lord is!
Read More ⇨