Types of Free Printable Bible Activities for Kids
Sunday School Zone provides a number of different types of free, printable Bible activities for kids that you can use to teach children the Bible or enhance your current Bible teaching efforts. They are great for use in a homeschool setting, one-on-one, or in a classroom setting like Sunday School or a Christian school. The types of activities we provide are listed below with a basic description of each. Most types have subgroups that are also identified. It's possible that new types of activities have been added and this page hasn't yet been updated. If you hover over "Activities" in the main navigation bar above, you should be able to see the types of activities offered. 
Bible coloring pages are designed for use with crayons or colored pencils. Bible Coloring pages are a fun way for children to learn about important Bible concepts and characters. These pages include simple coloring pages, color by number, and connect the dot activities. In many cases a simple Bible lesson is provided for each coloring page along with the appropriate Bible text.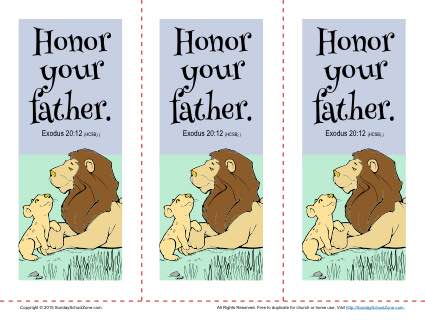 The printable Bible Bookmarks provided on SundaySchoolZone.com are professionally-designed bookmarks that typically have a Bible verse, phrase, or truth on them. Some of them are colorable. They make wonderful gifts to send with the children when the class is over to serve as a reminder of the Bible story. Each 8 1/2 x 11 inch sheet typically has three or four bookmarks on it. As with most activities on the site, Bible bookmarks generally are associated with a particular Bible story. Some may be associated with a seasonal emphasis or holiday.
Bible crafts are activities that require cutting, gluing and/or additional resources such as tape, craft sticks, and yarn. Handprint crafts are especially popular and fun for children. Kids love crafts and they'll enjoy these as they learn about God's Word at the same time.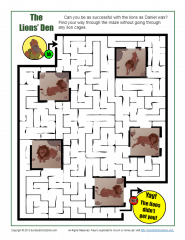 Pencil Bible activities are free, professionally-designed, printable worksheets intended to be completed with pencils, but do not involve writing or require reading (as in Word activities below). These fun activities are great for younger children and include hidden items, mazes, and spot-the-differences activities. In many cases other activities are available on the site that support the story and complement this particular activity. Discussing the Bible story with your child will help you reinforce the particular story as the child completes whatever activity they're doing. Even little ones who may not be writing yet can enjoy these activities and improve their fine motor skills at the same time!
Puzzles and games are printable activities that involve observing and/or memory recall. These are great to encourage kids to focus on or study a story or verse and include jigsaw puzzles, matching games, and flash cards. In many cases, a simple Bible lesson is provided with each puzzle or game.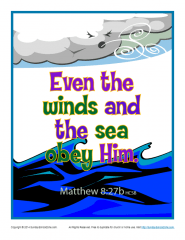 Scripture pages (or posters) are free, professionally-designed, printable sheets that typically have a Bible verse or Bible phrase on them. These colorful posters are great for kids to place on a wall or mirror as a reminder and they work especially well if you're trying to help your kids memorize particular verses or phrases or learn an important lesson. Each is designed to be printed on standard 8 1/2 x 11 paper. A simple Bible lesson often is provided with each Scripture page as well as the appropriate Bible text reference. In some cases the Scripture page may contain a list such as The Ten Commandments or something to memorize and recite like The Pledge to the Christian Flag. 
Word activities involve the use of specific words in printable activities such as Word Scrambles, Word Line Ups, Word Searches, Word Tiles, Coded Words, Crossword Puzzles, and Write the Bible Phrase worksheets. They're good for readers of any level to review Bible stories while having a great time! In many cases, a simple Bible lesson is provided with each puzzle or game.
Our goal on Sunday School Zone is to provide you with a wide variety of free, printable Bible activities for kids. Happy teaching!