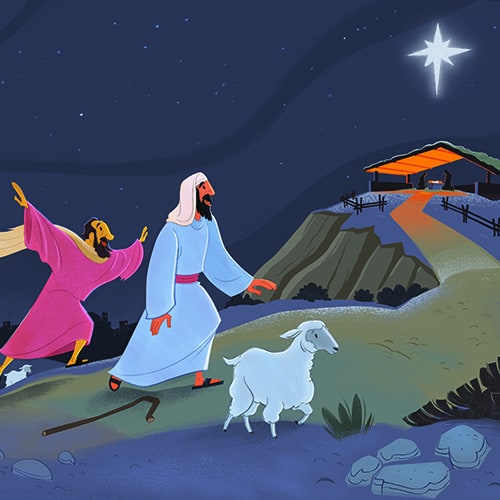 All of God's Unfolding Story for Older Preschoolers curriculum is now available for free. If you have questions about the curriculum or have a suggestion for future curriculum development, please contact us and we'll do our best to help you and get you what you need. This is the Christmas unit for the Old Testament year.
Christmas Unit (Five Lessons)
We see in the pages of Scripture that God's unfolding story is moving toward a climax. While we as New Testament believers wait for Jesus' return, believers in the Old Testament waited for His initial arrival. In this seasonal study of Jesus' incarnation, even in the midst of a study of Old Testament events, it is helpful to keep the Old Testament perspective in mind.
Sin deeply marred the perfect world God had created, but God would send His Son to implement a plan of redemption and restoration (Gen. 3:15). Even preschoolers can understand from this Christmas unit that God was preparing His people for Jesus' coming, and that when God's Son finally came to earth as a baby, it was right and proper to welcome and worship Him. Accordingly, we rejoice over His arrival and worship Him today!
Lessons in this unit are listed below. Just click on each lesson title to access the individual lessons. A printable PDF of the Unit Overview Page is accessible here.
Jesus' birth was no ordinary birth. In this lesson, preschoolers will explore one of the things that points to Jesus' uniqueness—prophecies that foretold his birth hundreds of years before it occurred.