Lesson Unit: Prophets and Esther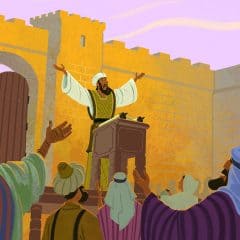 All of God's Unfolding Story for Older Preschoolers curriculum is now available for free. If you have questions about the curriculum or have a suggestion for future curriculum development, please contact us and we'll do our best to help you and get you what you need. This is the Prophets and Esther unit.
Prophets and Esther (Four Lessons)
During the time Judah was exiled in Babylon and in the years that followed, God used numerous individuals to declare His truth and to accomplish His purposes. He continued to reveal Himself and His plan to His people, disobedient though they had been. In particular, we see God using faithful servants in foreign lands and His prophets to reestablish the authority of His law and the presence of His people in Jerusalem.
Through the leaders God placed in strategic positions during the Babylonian Exile and the years following, the Lord protected and instructed His people and continued to prepare them and the world for the arrival of His Son, Jesus the Messiah, years later. This Prophets and Esther unit will examine some of these leaders and see God's providence in advancing His plan of redemption and restoration.
Lessons in this unit are listed below. Just click on each lesson title to access the individual lessons. A printable PDF of the Unit Overview Page is accessible here.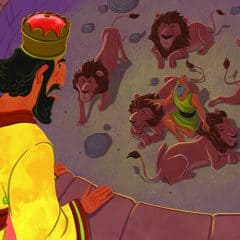 The story of Daniel and the lions is one of the most dramatic and exciting in the Bible. Daniel provides a wonderful example of faithfulness to God in the face of adversity and pressure to conform to ungodly ways.