Mary and Martha (sisters to Lazarus)
Mary and her sister Martha were devoted followers of Jesus. Mary is remembered for listening attentively to Jesus and for making a personal sacrifice to express her love and devotion to Him. Below you'll find printable Bible lesson activities for children about Mary and/or Martha such as word searches, puzzles, coloring pages, and more.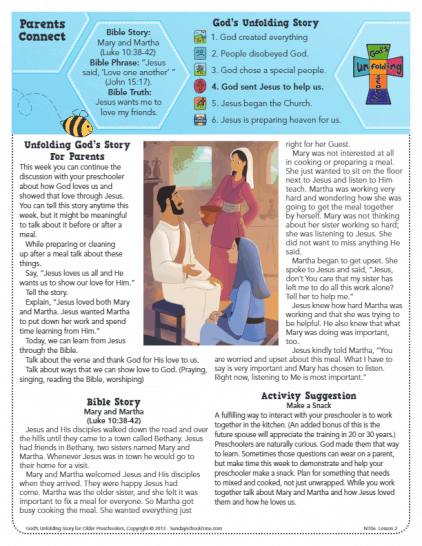 Every lesson from God's Unfolding Story for Older Preschoolers includes a Parents Connect page to help parents or guardians reinforce the lesson at home during the week following the lesson. This is the Mary and Martha Parents Connect page (NT06L2PC). Click on the Get Activity button below to view and/or download the lesson PDF.
Read More ⇨