Coded Word Bible Activities for Children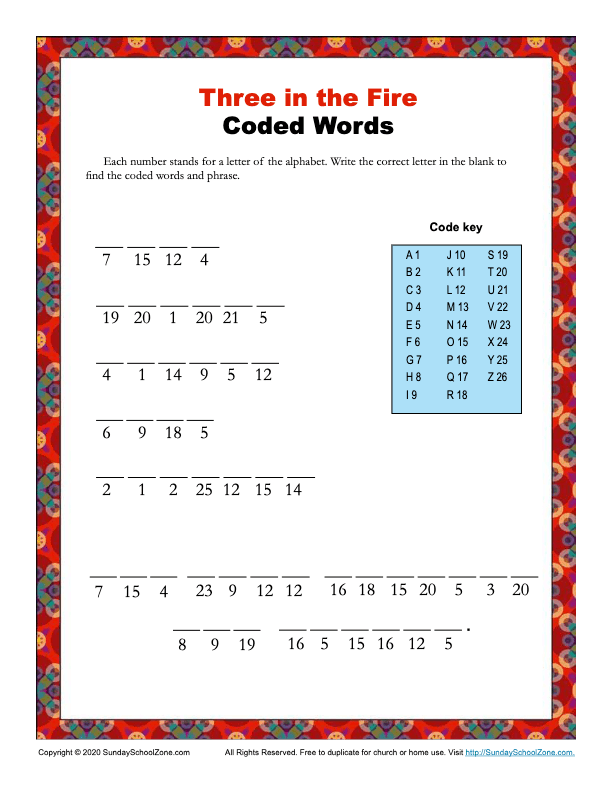 A coded word puzzle or activity is one in which symbols, typically numbers, are used to represent letters. Working the puzzle involves replacing the symbols with appropriate letters to determine the intended words or the message the symbols represent. Such activities help kids develop reading and writing skills in a fun and entertaining way. On Sunday School Zone, our free, printable Coded Word activities are generally related to one of the many Bible stories we cover. Check out our list of coded word Bible activities for children below!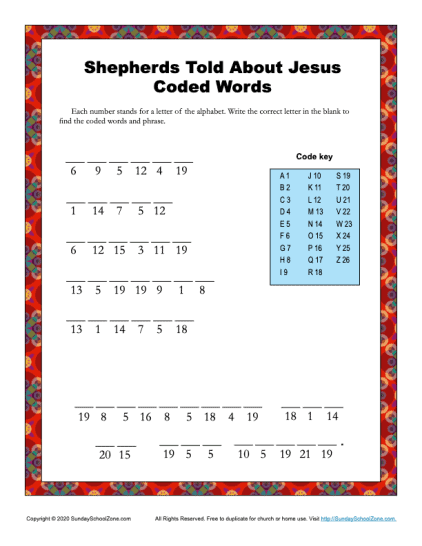 It was just another night in the fields for the shepherds we read about in Luke chapter 2, until the angels appeared and told them the Messiah had come as a baby and was nearby in Bethlehem. Like many Jews at that time, the shepherds were waiting for the Messiah and hoping He would come…
Read More ⇨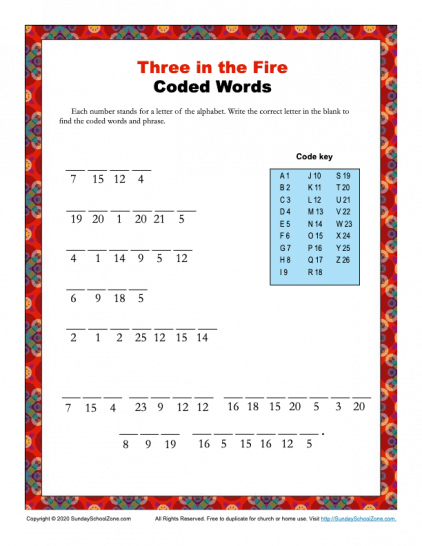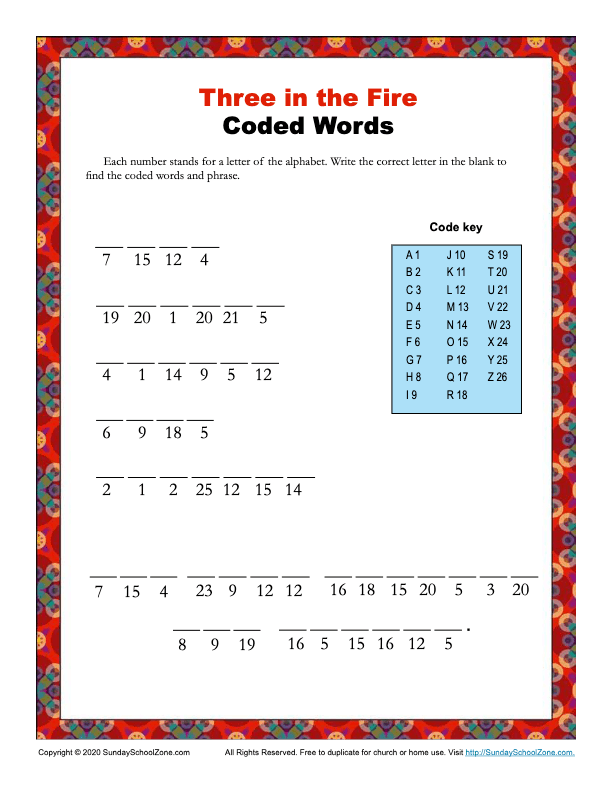 The story of Shadrach, Meshach, and Abednego in the fiery furnace is as familiar to many as it is dramatic. These were young Hebrew men living as exiles in Babylon after Judah was conquered by King Nebuchadnezzar. They had risen to positions of power in the Babylonian court, but when the king asked them to…
Read More ⇨
The Babylonian Exile was a hugely important season in the life of God's people in the Old Testament. After King Solomon, the nation of Israel fell into a civil war and divided into the Northern Kingdom of Israel and the Southern Kingdom of Judah (where Jerusalem was located). Israel (the Northern Kingdom) finally fell to…
Read More ⇨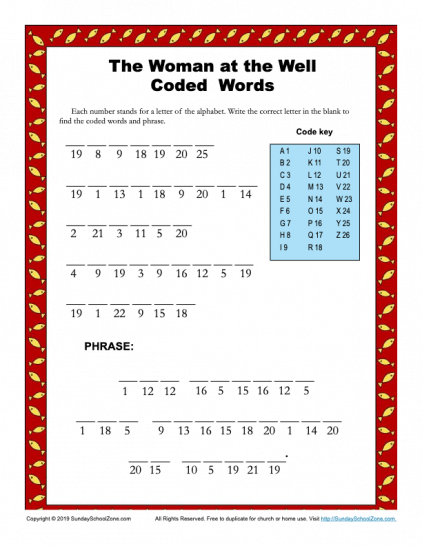 Also known as the story of the Samaritan woman, this familiar story, found in John 4:1-42, points to the global scope of Jesus' ministry. He didn't just come for the Jews. Jesus came to save all people who believe in Him regardless of their past and regardless of their race. This was extremely radical, and…
Read More ⇨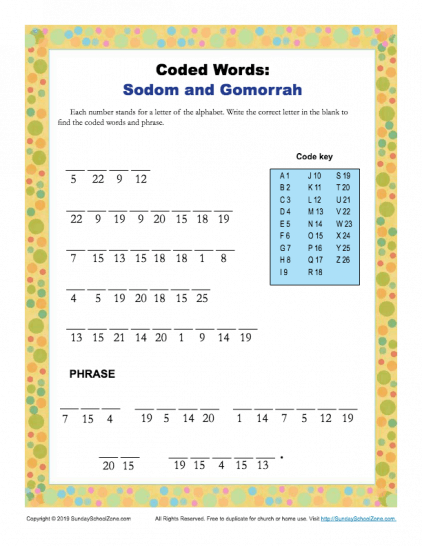 We learn about the story of Sodom and Gomorrah in Genesis 19. The angels had told Abraham of their intention to judge the cities in the prior chapter. Abraham had interceded on behalf of the cities, but their sin had gone too far. Judgment would be needed to keep sin and evil in check. Only…
Read More ⇨
On Paul's second missionary journey, he traveled to an important city in Greece called Athens and waited there for Silas and Timothy to join him from Berea. While Paul was waiting, he talked to people in the city about Jesus. He was soon invited to speak to the intellectual leaders at a place called the…
Read More ⇨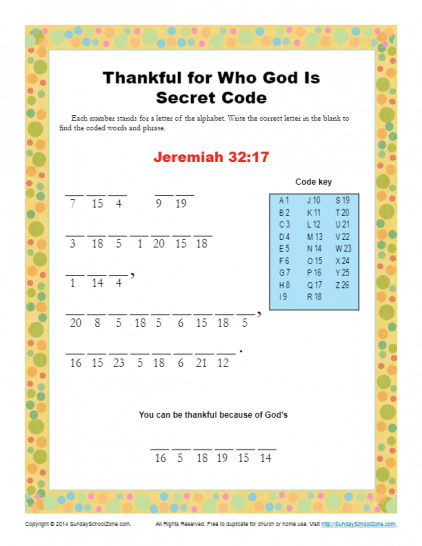 Children love coded words activities and this one, based on Jeremiah 32:17, will remind kids that "God is Creator and, therefore, powerful." We do not proclaim a weak or powerless god who cannot help us.
Read More ⇨
Children love coded words activities and this one reinforces the promise of God's presence and will encourage gratitude in kids as a result. Based on Matthew 28:20 (the Great Commission), this activity will remind kids that "Jesus is always with us."
Read More ⇨