Coded Word Bible Activities for Children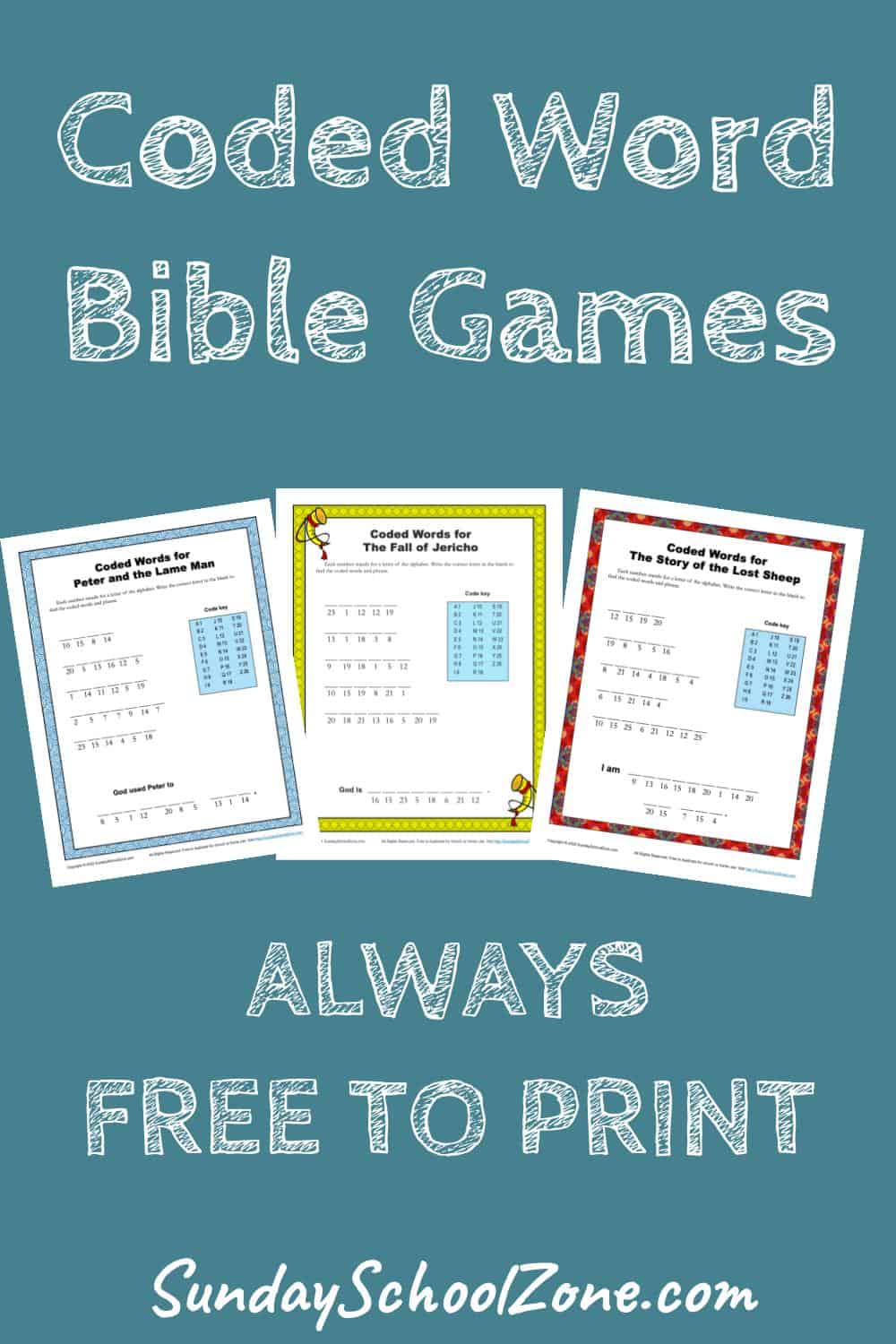 A coded word puzzle or activity is one in which symbols, typically numbers, are used to represent letters. Working the puzzle involves replacing the symbols with appropriate letters to determine the intended words or the message the symbols represent. Such activities help kids develop reading and writing skills in a fun and entertaining way. On Sunday School Zone, our free, printable Coded Word activities are generally related to one of the many Bible stories we cover. Check out our list of coded word Bible activities for children below!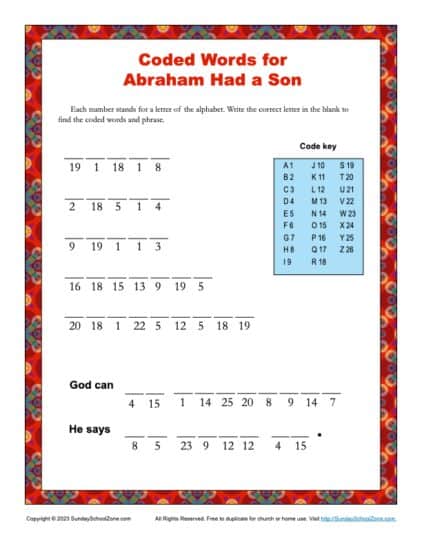 This Coded Words for Abraham Had a Son activity will help kids celebrate Isaac's long-awaited arrival and God's miraculous faithfulness to Abraham and Sarah. You can also see a list of the types of free Bible activities we provide on the site, including large activities. Other related activities can be accessed via the links below.
Read More ⇨