Coded Word Bible Activities for Children
A coded word puzzle is one in which symbols, often numbers, are used to represent letters. A key is provided, and working the puzzle involves replacing the symbols with appropriate letters to determine the words or the message the symbols represent. Kids have great fun working these puzzles! Select an activity by clicking the appropriate title.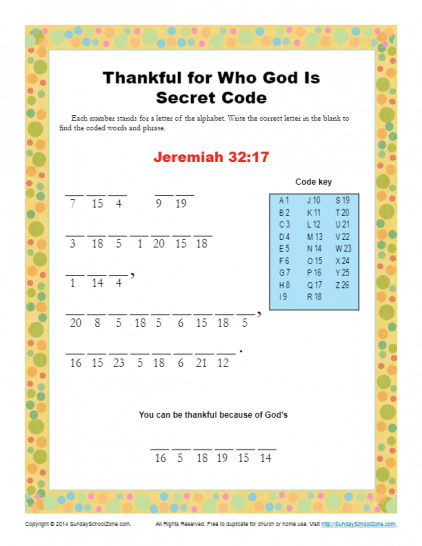 Children love coded words activities and this one, based on Jeremiah 32:17, will remind kids that "God is Creator and, therefore, powerful." We do not proclaim a weak or powerless god who cannot help us.
Read More ⇨