Printable Puzzles and Games
Puzzles and games are printable activities that involve observing and/or memory recall. These are great to encourage kids to focus on or study a story or verse and include jigsaw puzzles, matching games, and flash cards. In many cases, a simple Bible lesson is provided with each puzzle or game.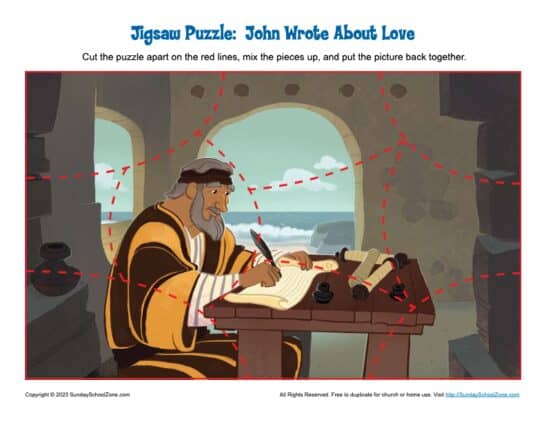 This Jigsaw Puzzle for John Wrote About Love will help children learn about John's letters and Jesus' command to love one another. You can also see a list of the types of free Bible activities we provide on the site, including large activities. Other related activities can be accessed via the links below.
Read More ⇨