Printable Puzzles and Games
Puzzles and games are printable activities that involve observing and/or memory recall. These are great to encourage kids to focus on or study a story or verse and include jigsaw puzzles, matching games, and flash cards. In many cases, a simple Bible lesson is provided with each puzzle or game.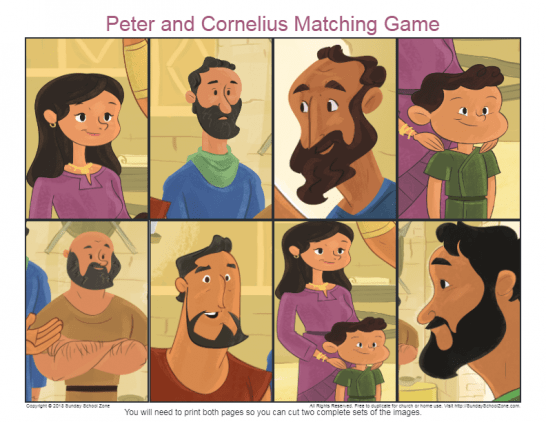 The early church was made up almost exclusively of Jews. This Peter and Cornelius story illustration can be used to help kids learn this important story and discover that God sees all people the same regardless of race.
Read More ⇨