Mother's Day Activities and Resources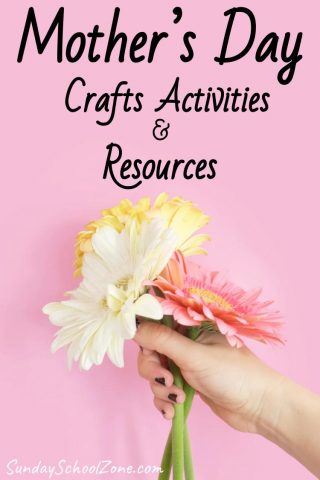 We've gathered a list of Mother's Day resources and activities that can be used by teachers or parents as you prepare for Mother's Day. Some of these may require some advanced preparation from the child (such as coloring pages) if you want the child to give it to mom on Mother's Day. As you recognize Mother's Day in your home, school, or church, please keep in mind that Mother's Day is not a "biblical" holiday in the sense that Christmas or Easter is. Still, the Bible honors the role of mothers so we hope you find these activities helpful!
Kids love to color things for mom! Here's a variety of downloadable greetings cards children can color and personalize for mom.
Sometimes Moms need a little encouragement. Here are three reasons why moms seems to hold a mysteriously permanent value in our hearts and lives, no matter what has happened over the years. Be encouraged, Mom!
We all want to honor our mothers in our churches. But, Mother's Day can be, and often is, a painful day for some. Here are five things to consider as you prepare for Mother's Day in your church that can help you and the church's leadership avoid causing unnecessary pain.
Let children color any of these pages and give them to Mom!
Sometimes children need reminders that respect for mothers is something God expects. These free color scripture pages are great to place on a child's wall or mirror as a reminder.
These bookmarks are great for children to carry in their Bibles as another reminder that mothers are to be honored and respected.
Coupons are always fun for kids to give and moms to receive! These include suggestions and also allow kids to come up with their own ideas.
This is a pretty lengthy listing of verses referencing mothers taken from the Holman Christian Standard Bible. It may help you find what you're looking for by doing a quick scan of the verses.
Here's a list of all printable Mother's Day related activities.