Bible Crossword Puzzles for Children
These crossword puzzles highlight several elements of Bible events, personalities, and situations. Children will have fun and learn a great deal as they work these crossword puzzles. Just click on the title of an activity to visit a web page where you'll be given an opportunity to download.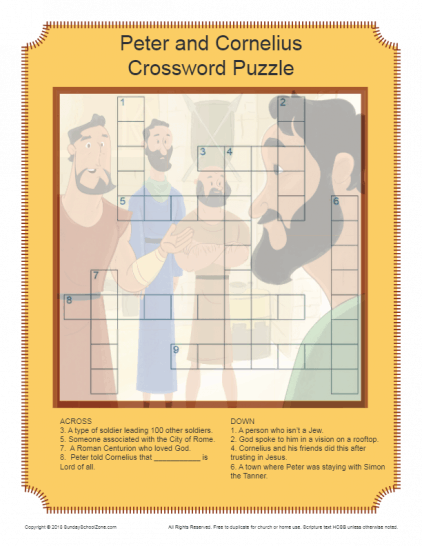 The early church was made up almost exclusively of Jews. This Peter and Cornelius crossword puzzle can be used to help kids learn this important story and discover that God sees all people the same regardless of race.
Read More ⇨