Printable Bible Story Bookmarks for Kids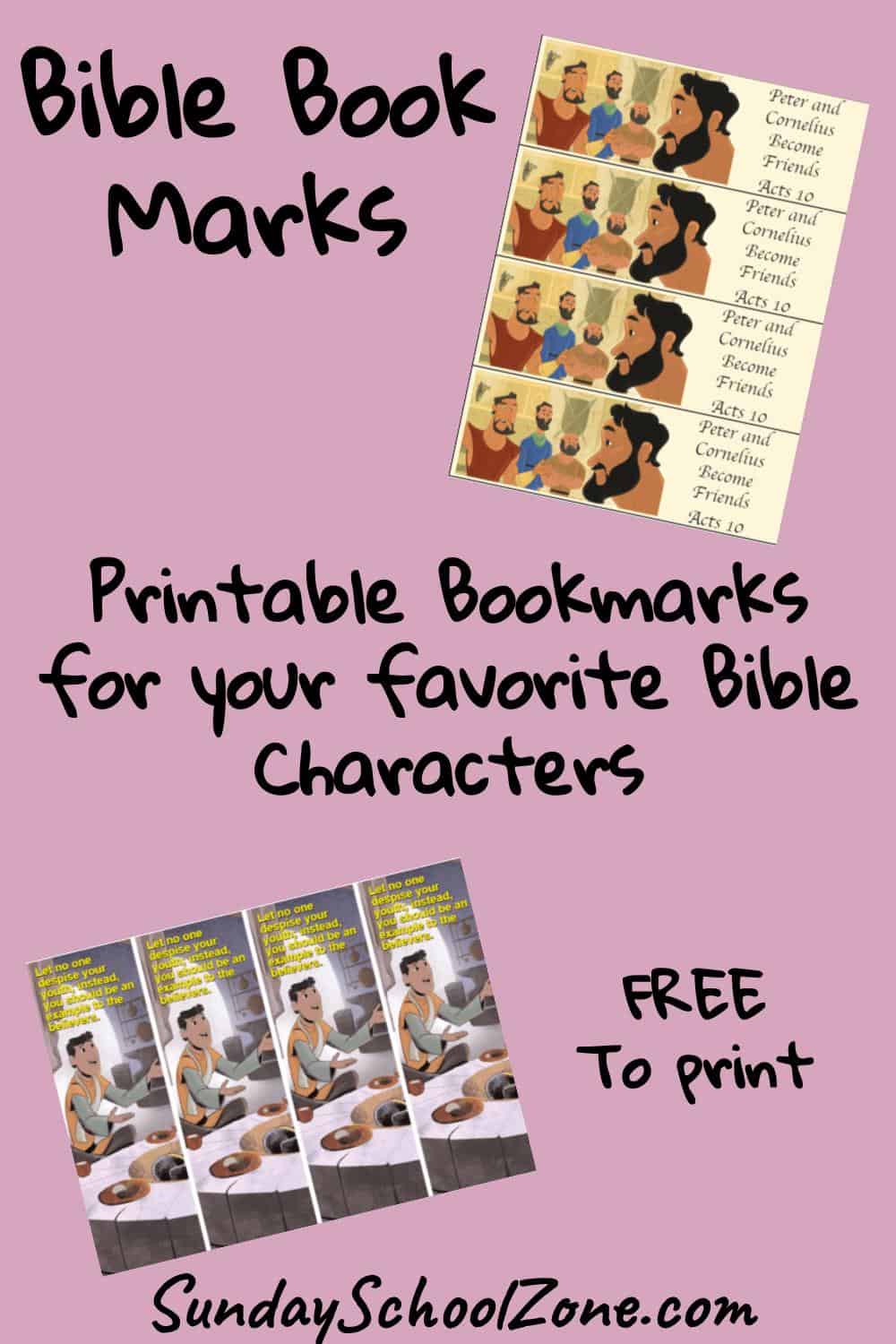 The free, printable Bible bookmarks for kids provided on SundaySchoolZone.com are professionally-designed bookmarks with a Bible verse, phrase, or truth on them. Each 8 1/2 X 11 inch sheet typically has three or four bookmarks on it, and sometimes more. A simple Bible lesson is often provided with each Bible bookmark. Simply print and cut the number you need for your class or children.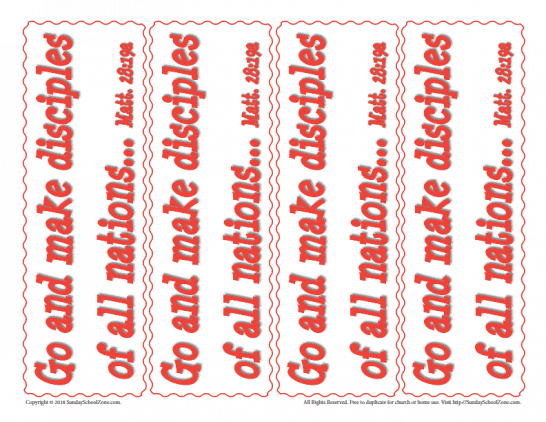 Jesus commanded His disciples to go and make other disciples of people from all nations. These Great Commission bookmarks will make great gifts for kids and will remind children that God's people are charged with making disciples of people all over the world.
Read More ⇨