Simple Bible Coloring Pages
Simple coloring pages generally involve crayons and typically are for any age child because they do not require any reading level. They are not color-by-number or connect-the-dots activities. These are great for young children because they reinforce the things they've learned from a Bible story. Simple coloring pages often include a simple Bible lesson.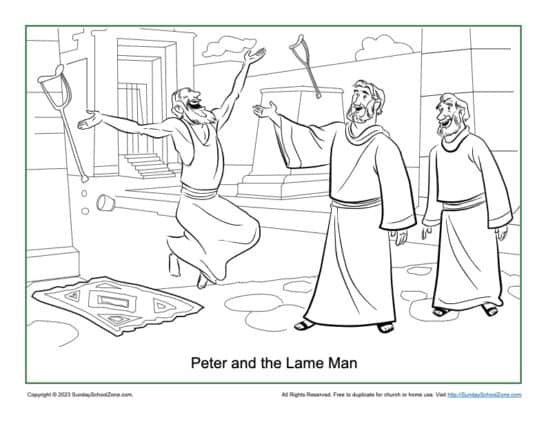 This Peter and the Lame Man Coloring Page can help children become familiar with Peter's role in the early church and with Jesus' power to heal people. You can also see a list of the types of free Bible activities we provide on the site, including large activities. Other related activities can be accessed via the links below.
Read More ⇨