Bible Story Jigsaw Puzzles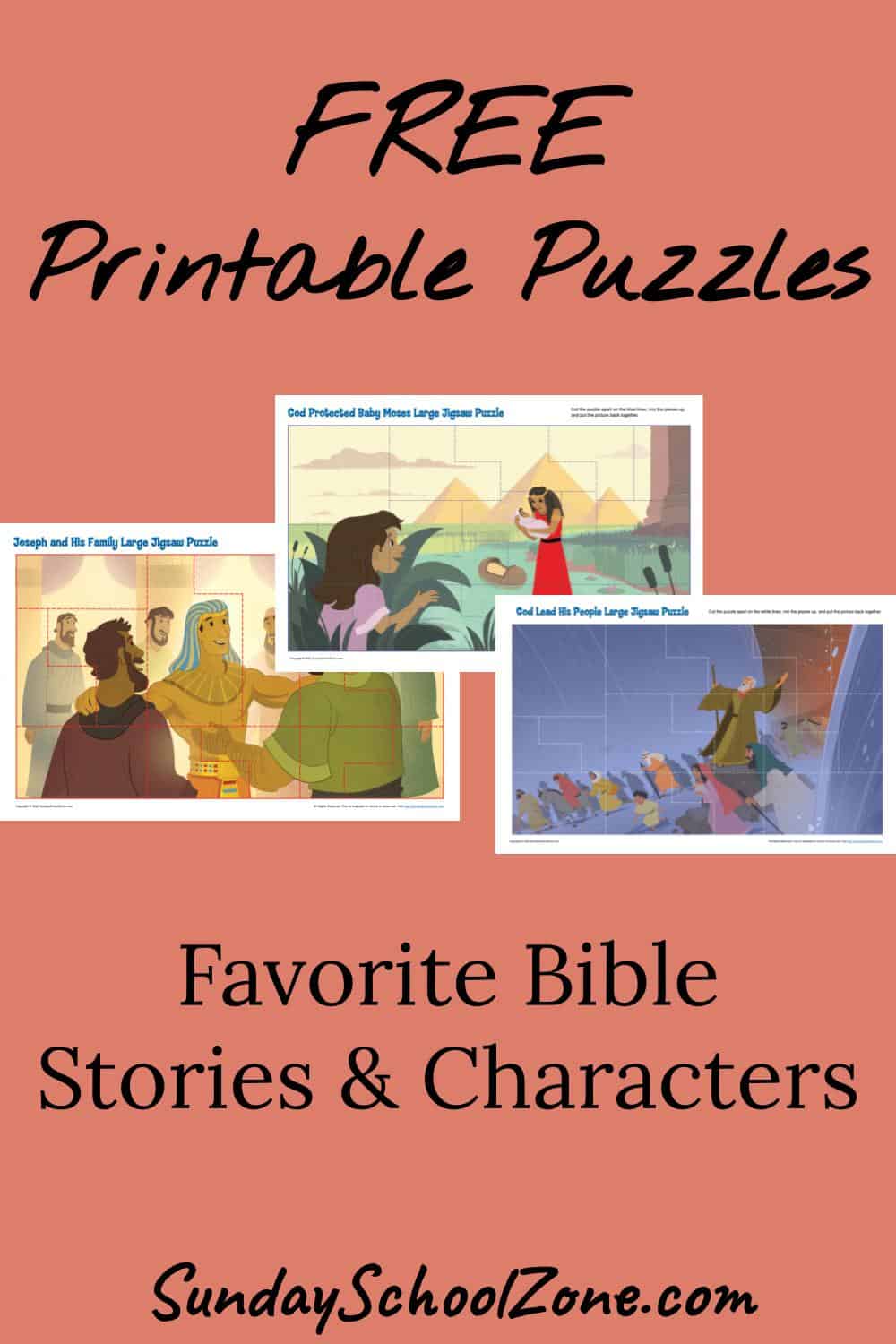 As children work jigsaw puzzles, they are called on to consider and think about the details of the picture they are assembling and the story it conveys. This makes for a great learning experience! These Bible Story Jigsaw Puzzles depict various Bible events and situations and will help underscore the truth of the story and the events that take place in the story. In a few instances the puzzle is related to a craft or something other than a Bible story. Just click on any image to be taken to a page where you can download the activity.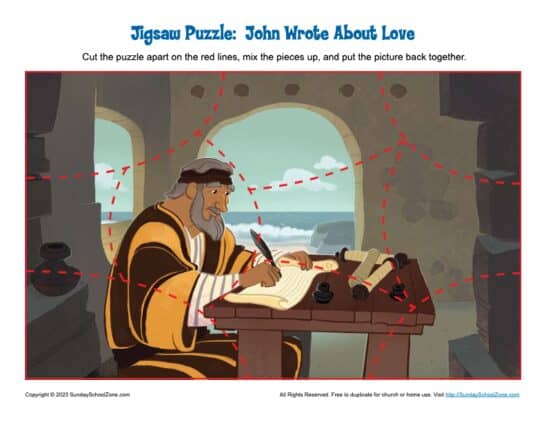 This Jigsaw Puzzle for John Wrote About Love will help children learn about John's letters and Jesus' command to love one another. You can also see a list of the types of free Bible activities we provide on the site, including large activities. Other related activities can be accessed via the links below.
Read More ⇨