Color by Number Bible Coloring Pages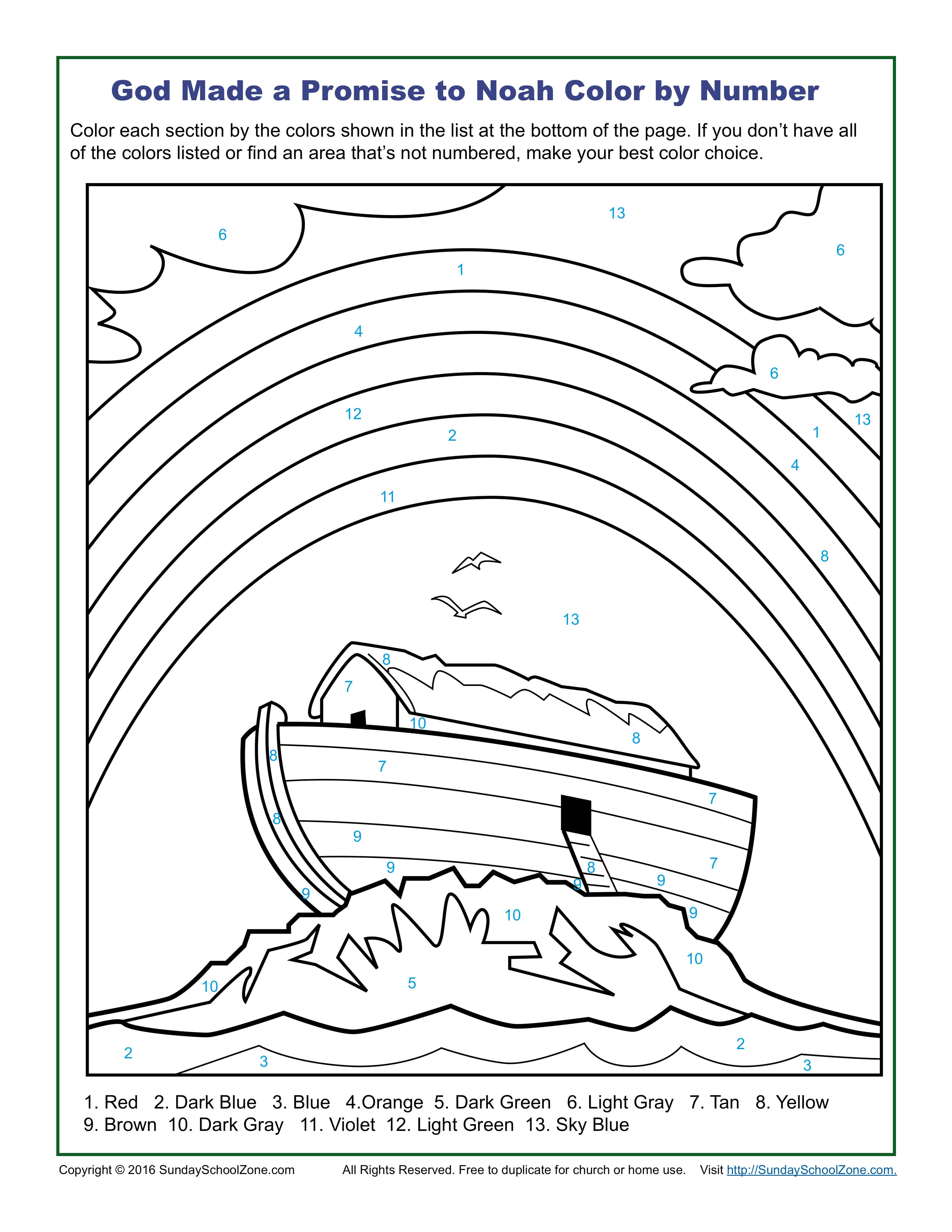 Unlike simple coloring pages or connect-the-dots coloring pages, color by number Bible coloring pages involve an assigned color indicated by a number. Children then fill in the appropriate space with the assigned color. These types of Bible coloring pages typically assume a slightly higher motor skill level and some basic reading skills as well. In many cases a simple Bible lesson is included with the coloring page to help the parent or teacher associate the activity with an important Bible truth.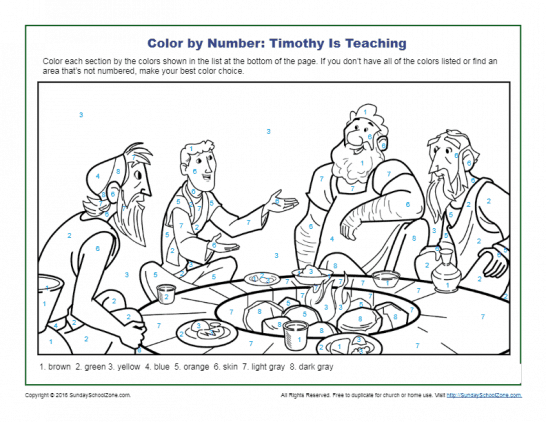 Although Timothy was a young man, God used him as a pastor and teacher. Timothy began teaching at a young age through the encouragement of his mentor, Paul. This color by number activity will help kids understand that God can use people of all ages.
Read More ⇨