Christmas Resources for Leaders
There are lots of reasons why children's leaders might want to take advantage of the Christmas season at church, home, or school. It's hard to avoid the season and why would we want to? Yes, our culture may distort the Christmas season in many ways, but that's all the more reason for leaders to utilize all the resources at our disposal to help kids capture the real point of this important season. Here are some Christmas resources for leaders that might assist you in this effort!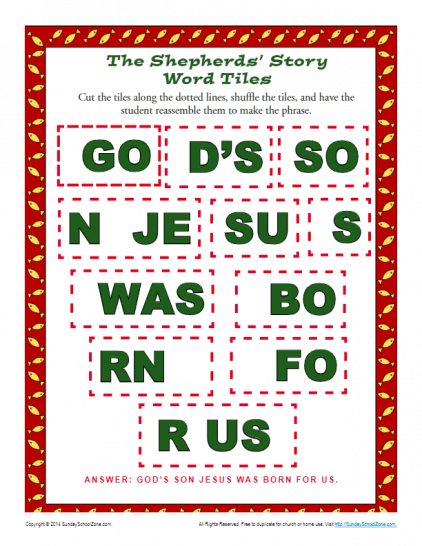 This free, printable Shepherds' Story Word Tiles activity, based on Luke 2:8-18, can help children rejoice over Jesus' birth just like the Shepherds did. It can be used in a homeschool setting, one-on-one, or in a classroom setting like Sunday School.
Read More ⇨