Matching Game Bible Activities for Children
Here's how the match game works. Shuffle eight pairs of tiles and lay them facedown in a four by four square. Turn over two tiles, and if you have a match, you get to remove it from the "board" and try again. If you don't have a match, your turn is over. Whoever has the most tiles at the end of the game wins. The match game activities below highlight various Bible situations and themes. Click on the title of an activity to be taken to a web page where you can download it.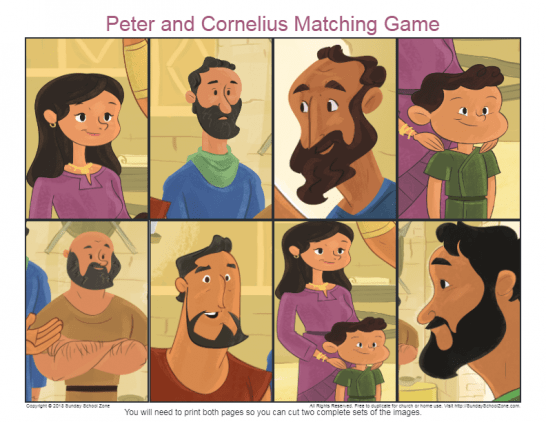 The early church was made up almost exclusively of Jews. This Peter and Cornelius story illustration can be used to help kids learn this important story and discover that God sees all people the same regardless of race.
Read More ⇨