Spot the Differences Bible Activities
Spot the differences activities are great fun for kids and help children develop important skills while they review key elements of the Bible story. And, they're good for both readers and non-readers! These spot the differences activities highlight various
Bible stories
and situations. Each activity is completely free, is printable on standard paper, and comes with a key to make it easy for you as a parent or teacher to know if all of the differences have been found. Enjoy!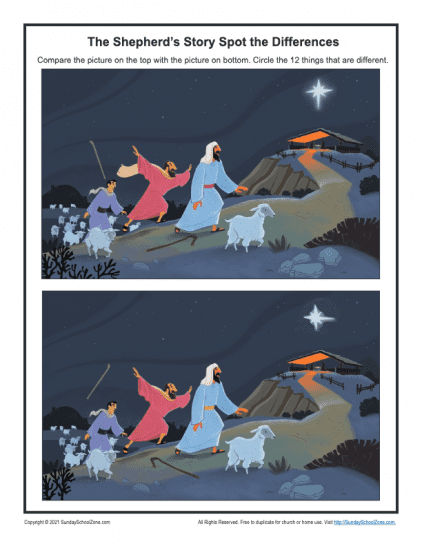 The story of Jesus' birth is a familiar and beloved story. And it's entirely true! According to Luke 2:8-20, on the night of Jesus' birth, there were humble shepherds in the fields nearby Bethlehem. A host of angels appeared to the shepherds and told them of the Messiah's birth. Excited, they went quickly to find…
Read More ⇨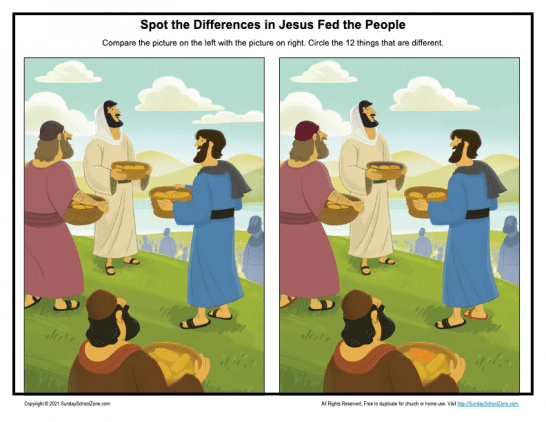 At one point in His ministry (John 6:1-15), Jesus was followed by a large crowd because of His miracles of healing the sick. The crowd needed to be feed, but they had only five barley loaves and two fish that belonged to a boy. Jesus gave thanks for the food and then had the disciples…
Read More ⇨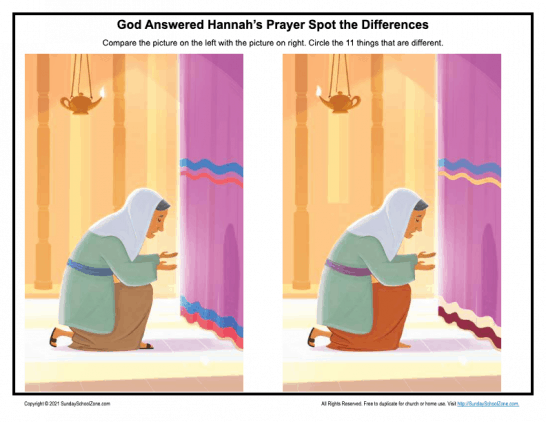 During the period of the Judges, Hannah desired to have a child. We learn about Hannah in 1 Samuel 1:10-20. She and her husband, Elkanah, went to worship and there Hannah prayed that God would give her a son. She promised that he would be dedicated to the Lord. God answered her prayer and she…
Read More ⇨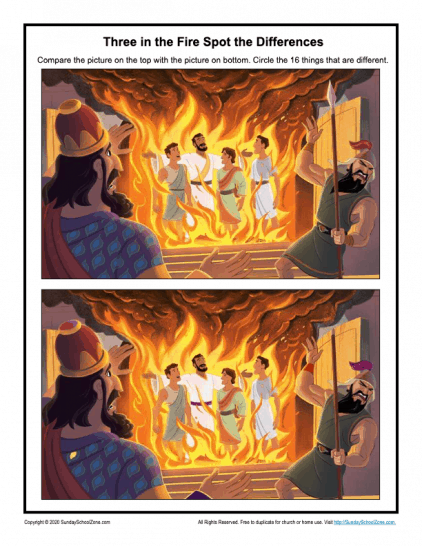 Shadrach, Meshach, and Abednego were young Hebrew men living as exiles in Babylon after Judah was conquered by Babylon. They had risen to positions of power in the Babylonian court, but when the king asked them to worship an idol, they refused. King Nebuchadnezzar then had them thrown into a fiery furnace, but God delivered…
Read More ⇨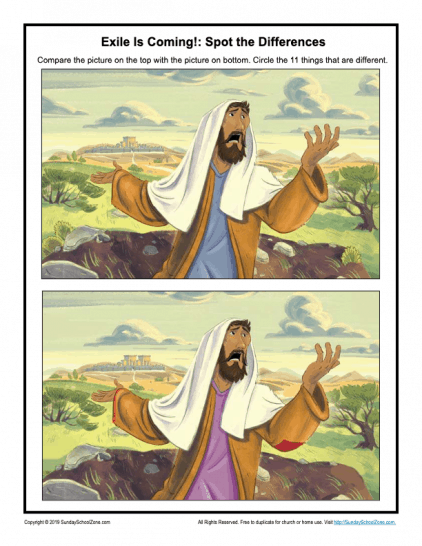 Jeremiah was a prophet to the southern kingdom of Judah for a few years before and after 600 B.C. He lived during the tumultuous time leading up to and following the destruction of Jerusalem and the temple by the Babylonians (under Nebuchadnezzar) in 587 B.C. Jeremiah was called on by God to deliver a very…
Read More ⇨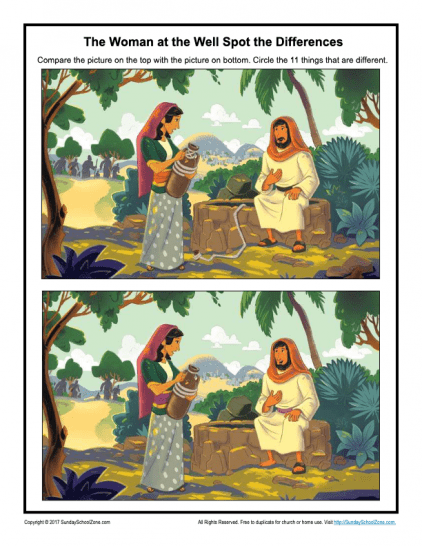 John chapter 4 tells us about Jesus' encounter with the "woman at the well" or "the Samaritan woman." This familiar and beloved story demonstrates Jesus love for all people and His willingness to go out of his way for a single individual. The story is long and multi-faceted, but it is rich with theological insight…
Read More ⇨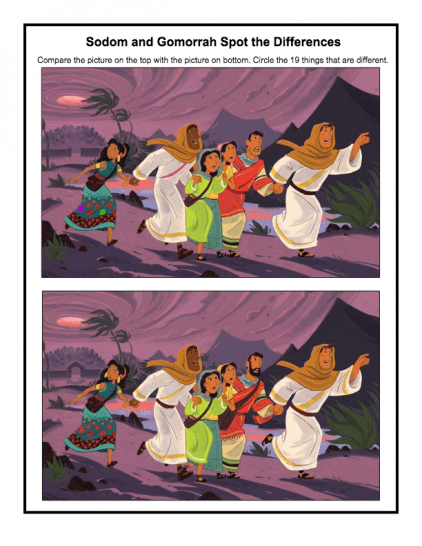 We learn about the story of Sodom and Gomorrah in Genesis chapter 19. Just prior to this, in chapter 18, the angels told Abraham of their intention to judge the cities. This grieved Abraham so he interceded on behalf of the cities, but their sin had gone too far. Judgment would be needed to keep…
Read More ⇨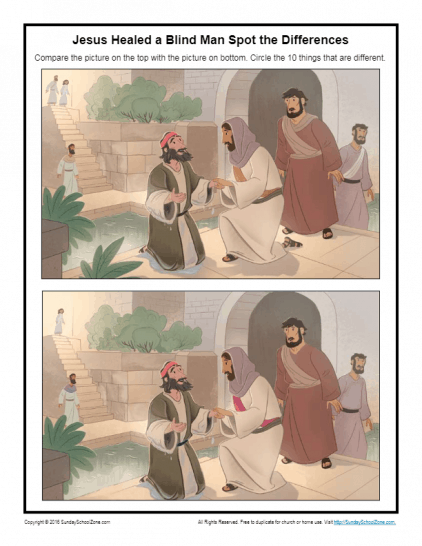 This Jesus Healed a Man Born Blind Spot the Differences Activity will reinforce for kids that Jesus can heal and does so for God's glory. The activity can be used in a Sunday School, classroom, or homeschool setting.
Read More ⇨