Hidden Picture Bible Activities for Children
It's a great deal of fun to look for hidden images in a larger picture. These hidden picture activities give kids the opportunity to find hidden images in pictures that depict several different Bible situations and events. Just click on the title of an activity and you'll be taken to a page where you can download it.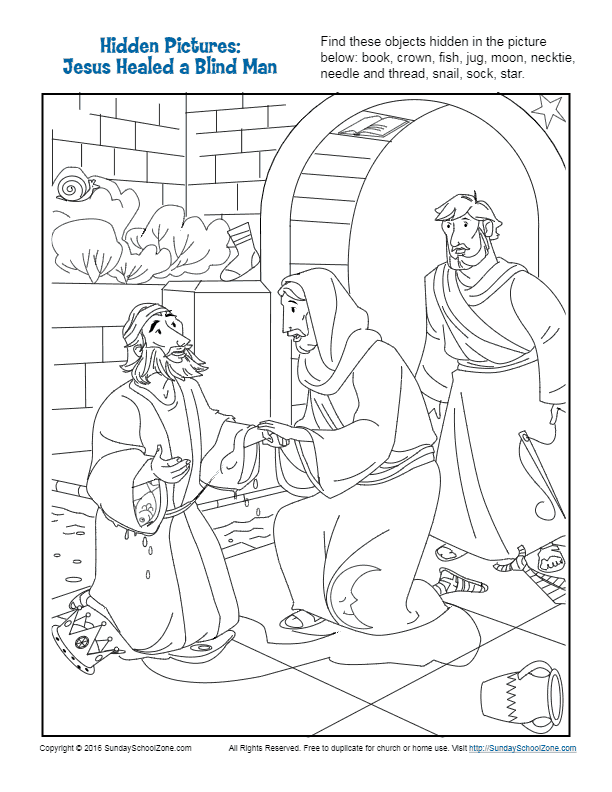 This Jesus Healed a Man Born Blind Hidden Pictures activity will reinforce for kids that Jesus can heal and does so for God's glory. The activity can be used in a Sunday School, classroom, or homeschool setting.
Read More ⇨