Adam and Eve Were Called to Rule
According to Genesis 1:26-28, God created Adam and Eve and gave them the assignment to rule over His creation. The Garden of Eden was just the starting point for what God wanted to accomplish. This was an assignment that still applies to God's people today. These Adam and Eve Were Called to Rule Bible activities will help children see that God put people in charge of creation. They will encourage each child to seek this purpose for his or her life.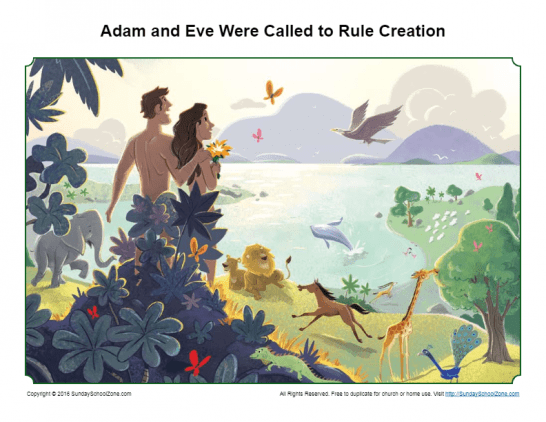 This Story Illustration shows Adam Eve looking out over God's new creation that He has placed them over to rule. It can be used with children in a homeschool setting, one-on-one, or with kids in a classroom setting like Sunday School.
Read More ⇨