Israel Rejected God as Their King
In 1 Samuel 8-10, we read that the leaders in Israel went to Samuel and demanded a king. This meant the people were rejecting God as their King. This made Samuel sad, but God told him to make Saul the king. Saul looked like the king they wanted, but he soon disappointed them. God wants to be our King!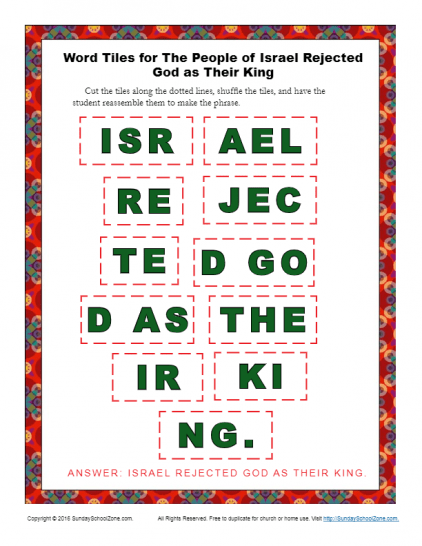 God always desires the best for His children. God wanted to be the King of Israel, but the people of Israel wanted a human king like the other nations around them. This word tiles activity will help children remember that God always knows what is best for us.
Read More ⇨