Jesus Taught About Giving
In Mark 12:41-44, Jesus observed a poor widow depositing two small coins into the temple treasury. Her gift outweighed the gifts of those who contributed much more money—because the woman gave all she had to God, including herself. These Bible activities highlight this event in Jesus' ministry.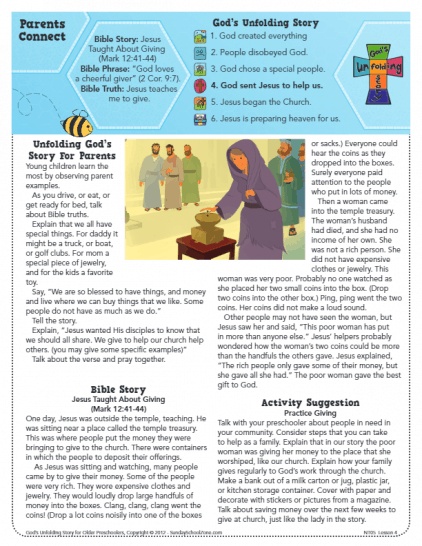 Every lesson from God's Unfolding Story for Older Preschoolers includes a Parents Connect page to help parents or guardians reinforce the lesson at home during the week following the lesson. This is the Jesus Taught About Giving Parents Connect page (NT05L4PC). Click on the Get Activity button below to view and/or download the lesson PDF.
Read More ⇨