Bible Lesson Activities About Evangelism
Evangelism is the sharing of the good news of Jesus Christ with another individual or a group of individuals for the purpose of encouraging them to believe in Jesus for forgiveness of sins and eternal life. The Bible lesson activities below will help children learn what is involved in telling people about Jesus.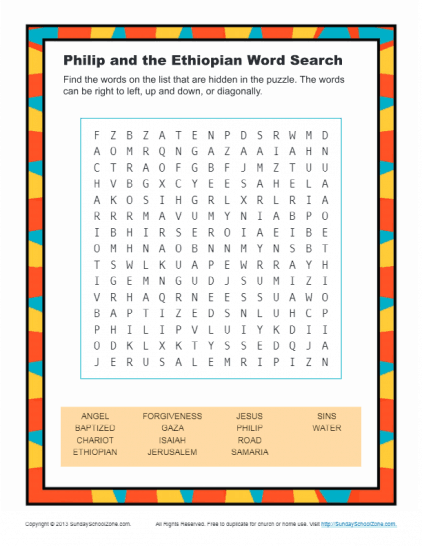 This word search puzzle will help kids remember the details of Philip's encounter with the Ethiopian. Can you find all the words?
Read More ⇨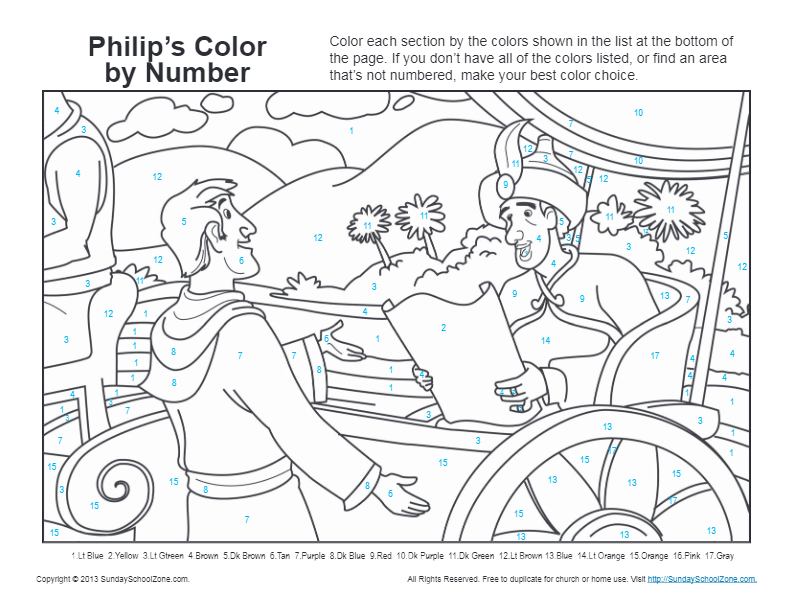 Colored pencils, watercolors, or crayons could be used to complete this color-by-number activity. The picture is an image of Philip telling the Ethiopian official about Jesus. Check it out!
Read More ⇨