Bible Lesson Activities About Giving
Giving is a part of true worship. The Bible lesson activities below highlight the importance of giving in the lives of believers. They reinforce the truth that giving benefits not only others who are blessed by the gifts made to further God's work, but also themselves. As Jesus said, "It is more blessed to give than to receive" (Acts 20:35).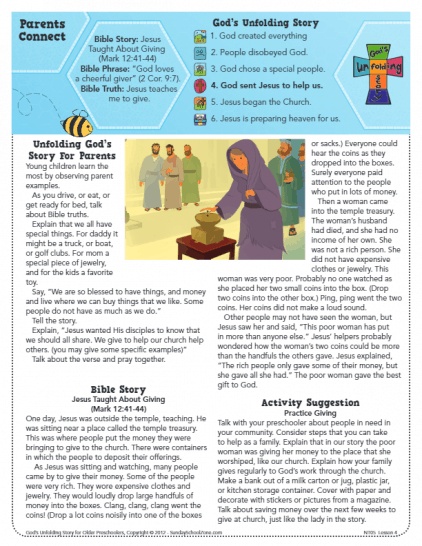 Every lesson from God's Unfolding Story for Older Preschoolers includes a Parents Connect page to help parents or guardians reinforce the lesson at home during the week following the lesson. This is the Jesus Taught About Giving Parents Connect page (NT05L4PC). Click on the Get Activity button below to view and/or download the lesson PDF.
Read More ⇨