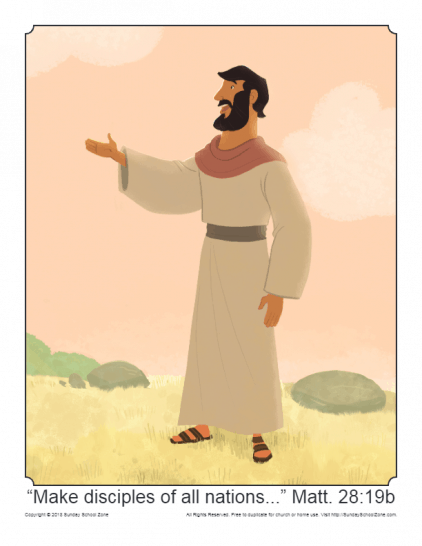 Shortly before His ascension, Jesus told His disciples they would be His "witnesses" and would make disciples of "all nations" (Matt. 28:19-20). This Great Commission Teaching Picture shows Jesus speaking as He delivered this command.
Read More ⇨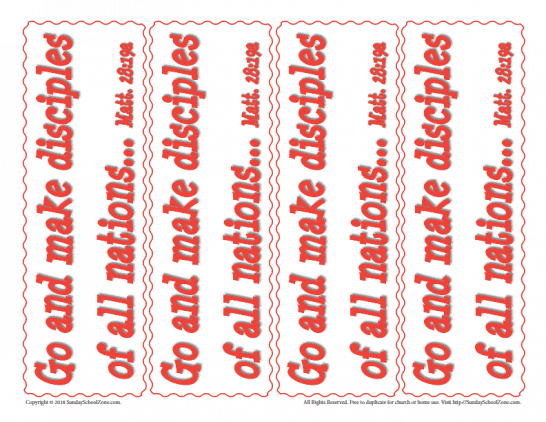 Jesus commanded His disciples to go and make other disciples of people from all nations. These Great Commission bookmarks will make great gifts for kids and will remind children that God's people are charged with making disciples of people all over the world.
Read More ⇨
We are witnesses for Jesus when we love him and others and help them see that we love Jesus. Use this printable scripture poster for Acts 1:8 to remind them of God's presence in our lives.
Read More ⇨