Bible Lesson Activities About Joy
Joy is a supernatural satisfaction that God gives because of a right relationship with Him. The Bible activities below highlight situations in which joy was evident despite external disappointments and obstacles.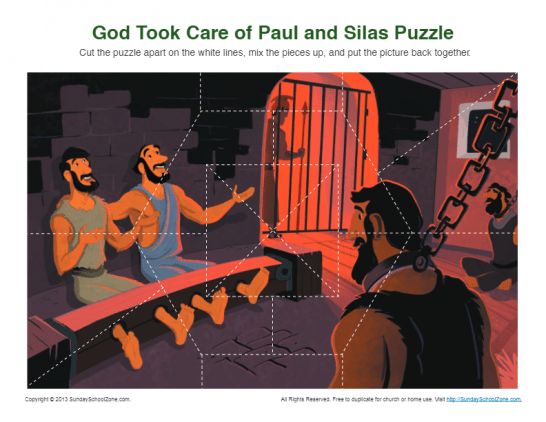 When put together, this 16-piece jigsaw puzzle depicts Paul and Silas in the Philippian jail where they sang and prayed—and where a jailer saw that they had something he didn't have. Before the night was over the jailer and his entire household put their faith in Jesus for salvation. As your children work this puzzle, review the story with them. You can read it in Acts 16:16-40.
Read More ⇨