Bible Lesson Activities about Restitution
Restitution involves acting to restore lost or stolen property, or acting to make right a wrong previously committed. While "restitution" isn't typically a word children use, it is a concept they can understand. The Bible lesson activities below highlight Bible stories that carry this important theme.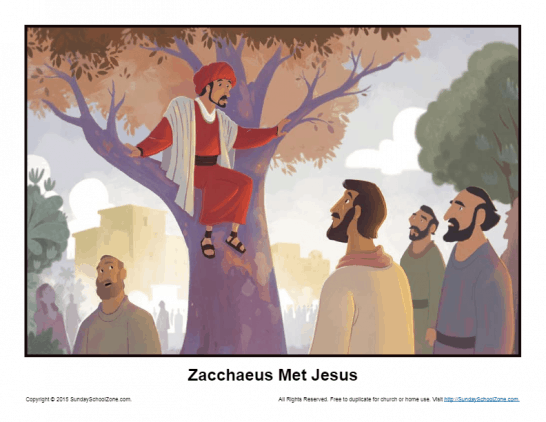 This Zacchaeus Met Jesus Story Illustration, based on Luke 19:1-10, will help children see that Jesus loves all people and will make a difference in the lives of those who will trust him. It can be used in a Sunday School, classroom, or homeschool setting.
Read More ⇨